Nothing is easier than removing a printer with a command line in PowerShell on all Microsoft Windows operating systems, why not when it's that easy!



1. Start PowerShell in admin mode as usual  ( 1. Windows + R 2. powershell  3. Ctrl + Shift + Enter )


 

2. Find your printer,  Get-Printer | Format List Name

 

3. Remove the printer by typing

Remove-Printer -Name "printer name"

.

Please replace

"printer name"

with your printer name, including the quotation marks. By the way, the quotes allow you to use spaces in PowerShell.

Here is an example of removing a printer from the command line:

(Image-1) Remove a printer from the command line in PowerShell!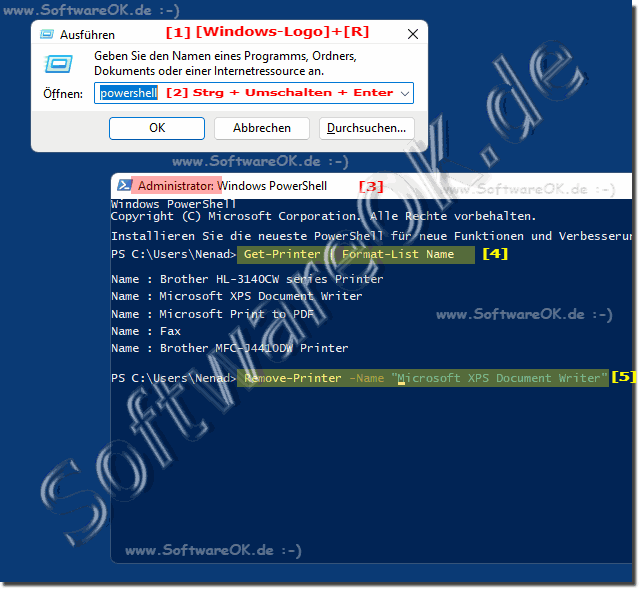 Get Printer | Format List Name


FAQ 22: Updated on: 19 September 2022 17:05