It is very easy to add Q-Dir to windows system shell context menu via Q-Dir extras menu! 



Content / Solution / Tip:


1.) Add Q-Dir to Explorer Context menu!
Over: ► Menu ► Extras ► System ► Add Q-Dir to shell context 

Important: Please use ... always the latest Q-Dir file manager version!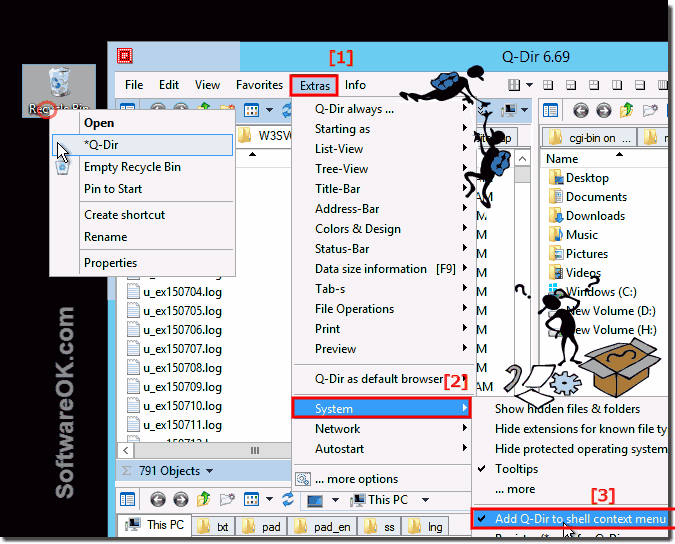 2.) Use Shift-Key + Context-Menu to see more in Explorer Context menu! 
If you mark

objects in the MS-Explorer, or a shell-based 

file manager, such as Q-Dir

, and then right-click to call up the context menu, a selection of functions will appear.

You'll see even more features if you also hold down the SHIFT key during the right-click!

with and without shift key!



(Image-1) Shift + right click context menu in the explorer views!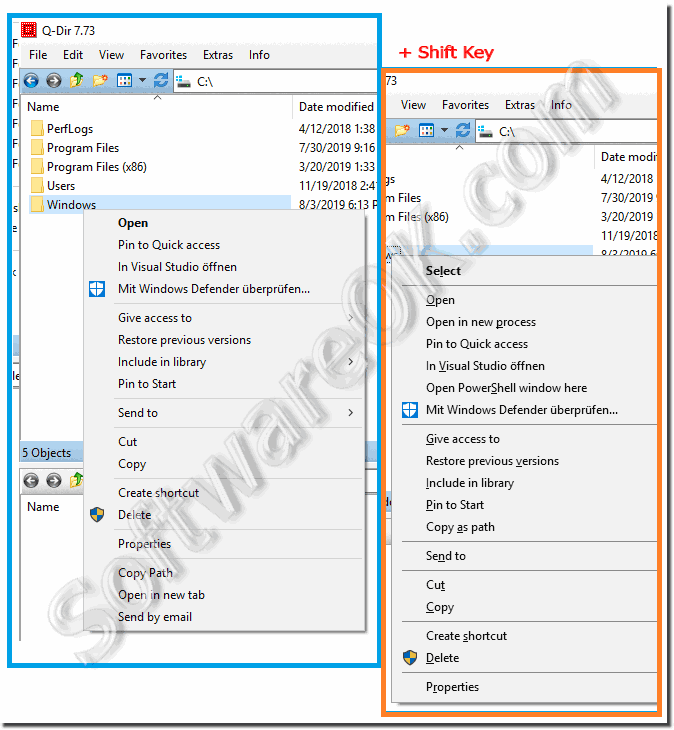 Info:

It really makes very sense to use these MS Explorer entries in the Quad Explorer, whether in the new MS Windows OS, or on one of the older MS OS, it was tested at all and successfully verified.



FAQ 67: Updated on: 14 May 2021 17:07