Under all Windows operating systems you can open the trash / Recycle Bin settings quite quickly to customize it!


The Recycle Bin stores deleted files until the maximum memory size is reached. When this happens, the Recycle Bin automatically deletes older files in the Recycle Bin to make free space for the newer deleted files and folders.

Just start the command  shell:RecycleBinFolder (... see Image-1 Point 1 and 2)




(Image-1) Recycle Bin Settings on Windows!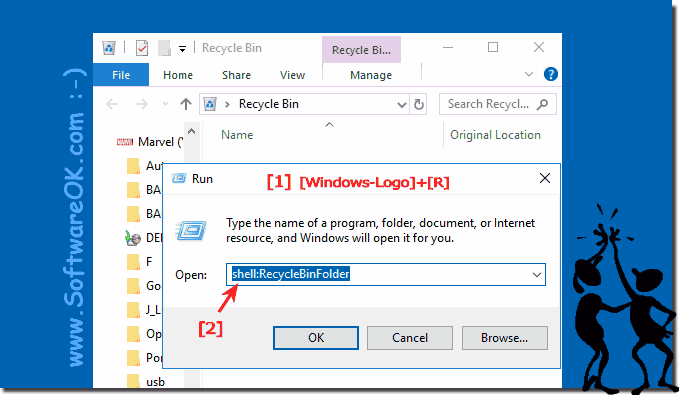 (Image-2) Recycle Bin Properties!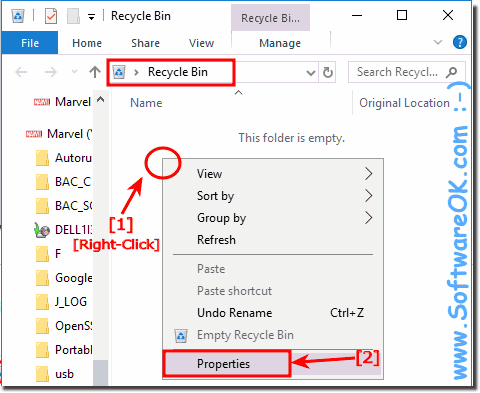 Info:
If you have multiple hard drives, partitions, or an external hard drive connected to your PC, each location has its own recycle bin folder (Recycle.Bin) and your own recycle bin settings. Removable drives, such as USB flash drives and memory cards, do not have a recycle bin. Files deleted from removable drives are permanently deleted.



Now you can change the trash properties, the behavior and the trash options. 
1. Select the Recycle Bin location for the drive for which you want to change the maximum memory size. 
2. Select Custom Size, set the maximum size in MB for the location you want, and then click or tap Apply. 
3. Specify whether the dialog for confirming deletion or deletion should be displayed. 
(Image-3) Customize Settings Recycle Bin under Windows!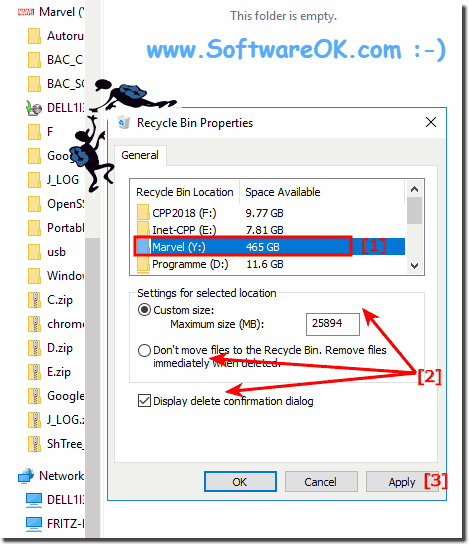 The Recycle Bin offers a virtual folder on the hard disk when deleting files or folders. If you delete one of these items from your hard disk, Windows places it in the trash and the trash icon changes on the desktop.  
As with MAC-OS and Linux or Android, Windows also has a Recycle Bin, in this example, for the following operating systems Windows 11, 10 , 8.1, 8, 7: Pro, Home, Enterprise, Basic, Premium, Professional, Starter, Ultimate, Windows-Server 2019, 2016, 2012 is appropriate, see how you can change the behavior of the Recycle Bin.
FAQ 24: Updated on: 15 September 2018 17:39