Yes!
The Desktop Clock

TheAeroClock is not only a desktop clock for Windows XP, the desktop clock is also for Windows 7 or Windows 10 and 8.1 eg 8 suitable.



Content:




Info:

Actually for all Windows operating systems from Windows XP to Windows 11, 10 and Microsoft's Windows Server 2000 - 2019. You don't have to do without this attractive and large desktop clock under any Windows computer due to its imposing size, it is easily recognizable even with poor eyesight!


  

1.) The clock also cuts a fine figure under Windows 7!
2.) Simple example of the desktop clock under Windows 10!

You can integrate shadow effects into the pictures yourself (if you can), but you don't have to, because the desktop Aero clock ►  TheAeroClock automatically   offers the shadow effect for the user-defined pictures, which makes the clock appear better and more professional.

See also: ►► Use custom   textures for the desktop CLOCK!




(Image-1) Use a custom texture for the desktop CLOCK!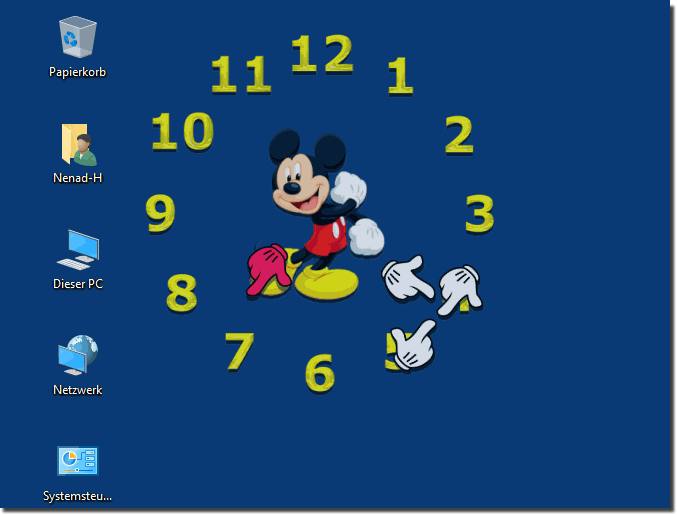 FAQ 1: Updated on: 8 July 2021 16:31