Yes, and it's easy to continue deleting files and folders locked on Windows 11 with this little deletion tool!
Please always use the: ►►
latest ThisIsMyFile on Windows 11
You can also use the elegant locked files and folder
deletion function
under the latest
 Microsoft Windows 11
. The locked files and folder deletion tool is an application that is suitable for all Windows OS from Windows 2000 to MS
Windows 11
and Microsoft's Windows Server 2022, 2019, 2016, .... in this way of deleting locked files and folders on Windows you don't have to do without on Windows PCs!
(Image-1) Delete locked files and folders on MS Windows 11 OS!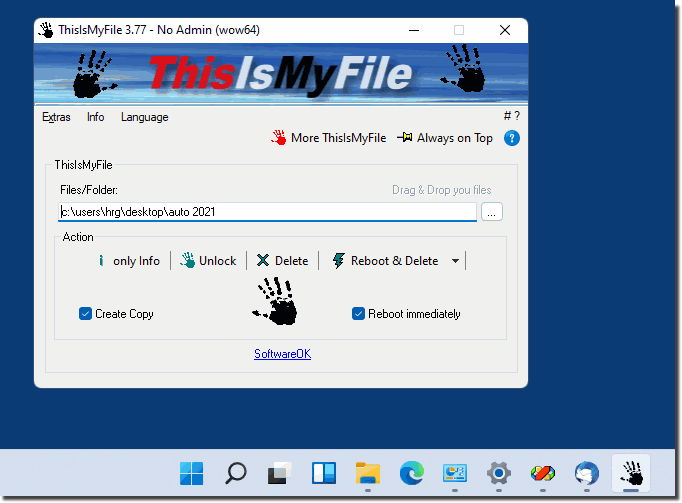 FAQ 8: Updated on: 21 September 2021 09:33