Under Windows 10 and 11, the solution is easy to see folders and file accesses on the network!
In Windows 10 and new Windows 11, it's relatively
easy to share folders
and their files on the network. Here in the FAQ, I'll show you how to easily see who's accessing the shared files and folders, which is often used by administrators on Microsoft Server 2019, ... and Web Server R2!
See Windows folder and file accesses via the network shared folder management!
1. Launch the shared folder management tool on Windows 10 / 11, Windows + R shortcut and command fsmgmt.msc
3. And now you can see who is accessing their files under Windows 10/1 and what kind of access it is. (Reading, writing, changing, ...) 


(Image-1) See the Folder network access under Windows 10!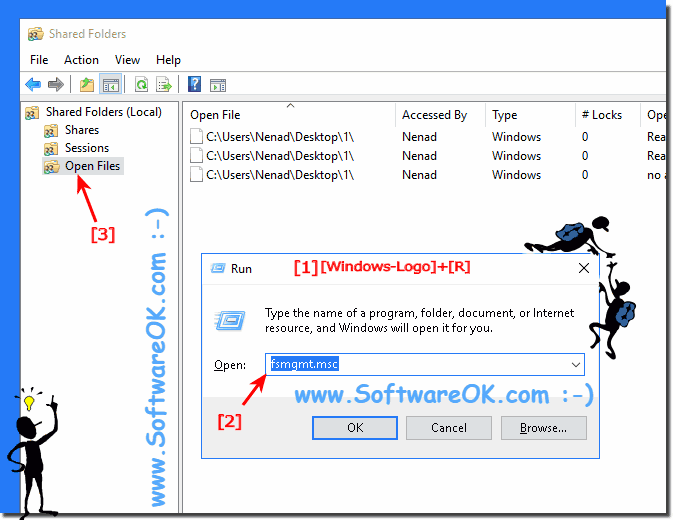 Info:

Very few Windows users pay attention to how Windows 10 is set up when it comes to network sharing, as well as what is shared across the network and how. Fortunately, both Windows 10 and Windows 8.1 provide a window that lets you control all the important settings so that file sharing is enabled only if you're connected to trusted private networks and sharing is secure. How to find all the extended network shares in Windows and their configuration!



FAQ 224: Updated on: 25 August 2023 14:10