The Windows, or program windows that were last open, are partially opened automatically by the Windows 11/10 start!




If you don't want in Microsoft's Windows the automatically restore of the program windows at startup feature, then they're on the right page, but if you're looking for the autostart or auto-run folder, you should go to this page: ►

Autostart programs in Windows 10?





Content:




1.) Turn off, the automatic reopening of programs on restart in Windows 10!
Although it is not possible to disable the feature in the UI, but you can prevent Windows 10 / 11 from restoring previously opened programs at, reboot ergo login . 
1, Minimize all programs by pressing Windows logo + M or Windows logo + D.
2. Click on the desktop to focus the Desktop (or Windows Logo + D).
(The classic Shut Down Dialog)
3. Press Alt + F4 to open "Shut Down Window" 
(Image-1) The programs and auto open at start!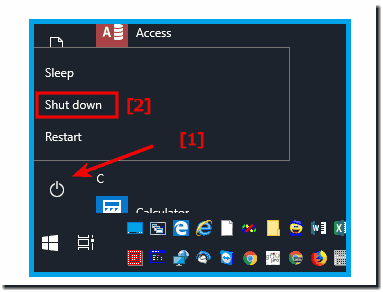 (Image-2) Prevent Windows 10 to open the windows at startup or login!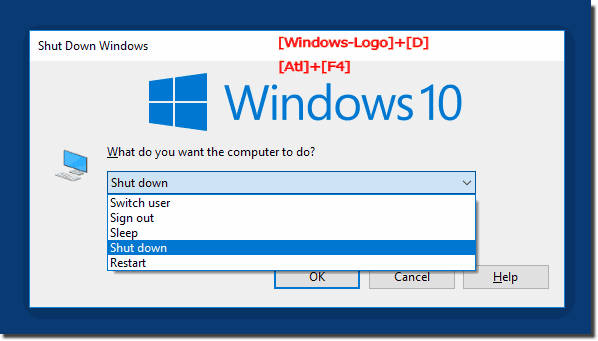 2.) Why this new feature auto-open program windows?
One of the many minor changes in 
Windows 10 Case Creators / Redstone
 Update is that the operating system can now automatically open programs that were run before shut down or reboot the PC. 
If you shut down Windows 10 with some open applications, some of them will be started on the next windows 10 start!
How can I disable this feature is the most common question?
3.) Second solution that indirectly disable this new function!
Use the Shutdown.exe command line to shut down or restart Windows.

Create a desktop shortcut with the following command line:

shutdown.exe /s /t 0

Is described here: ► Restart, shutdown shortcut for Windows 11, 10, ...!  


Microsoft recommends to manually close / end the programs so that they will not be restarted after the reboot. That's the best solution for this problem. 






FAQ 230: Updated on: 10 January 2023 19:03