In Windows 10 / 11 Home are not local users and groups, or no local user and group manager!


Content:



1.) Solution 1: Windows 10 / 11 Home - manage and create user accounts!
1. Please use the command: control /name Microsoft.UserAccounts about Run Dialog [Windows-Logo + R].

2. Click the text Manage another account 

3. and then the text Add new user in PC settings!

(... see Image-1 Point 1 to 4)





(Image-1) Create new user accounts in Windows 10!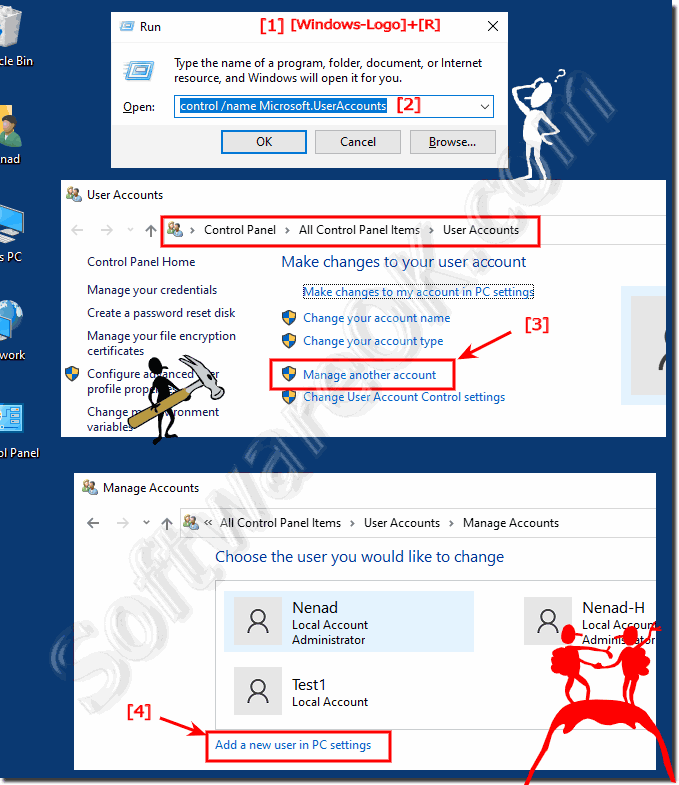 If you are working on the same device at the same time, sooner or later, multiple users will have to deal with the task of changing the rights of accounts, as an user should be granted the rights of the system administrator and others must assume these rights. Such permissions assume that in the future, some users will be able to change the configurations of application and standard programs, execute certain utilities with extended privileges, or lose those powers.





2.) Solution 2: Delete / move the local user under Windows 10 Home!
The command control userpasswords2  is also a solution Windows + R (... see Image-2 Point 1 to 8)





(Image-2) Move user to another Group Membership!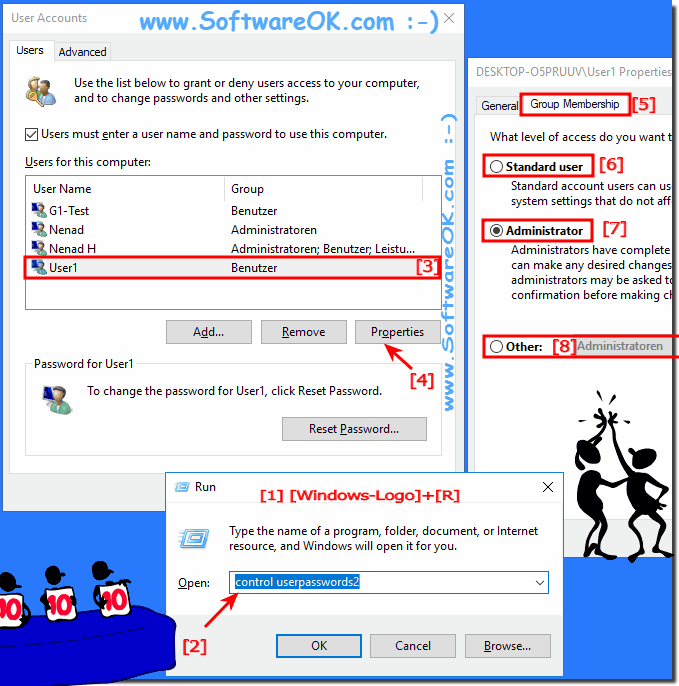 Info:

The elegant solution is written not only for Windows 10 and 11, even though this Home Local Users and Groups Missing Screenshot has been made under Windows 10, as you can see above in Windows 10 shot troubleshooting screenshot. However, you can easily use this solution on earlier versions of Microsoft's Windows operating systems to implement Home Local Users and Groups troubleshooting, whether it's a Windows desktop, tablet, Surface Pro / Go, or even a server operating system. The troubleshooting was tested on various MS Windows OS and successfully verified.



FAQ 231: Updated on: 25 August 2023 14:12