Potentially unwanted apps are also blocked under Windows 11, as under Windows 10, if they have not been deactivated!



If you want to be sure that this option is active, you can check yourself at any time whether this protection is activated in the Windows settings in Windows 11 Security!




1.) The blocking option for applications, APP, programs, ... under Windows 11!
1. As always: ►  open the Defender settings 
( Windows + R and  explorer.exe windowsdefender://settings/ )  

2. Check and adjust the "reliability-based protection" to

(... see Image-1 Point 1 to 4)

Please note that older programs may be blocked more quickly or can no longer be started under Windows 11!  




(Image-1) With Windows 11, potentially unwanted apps are blocked!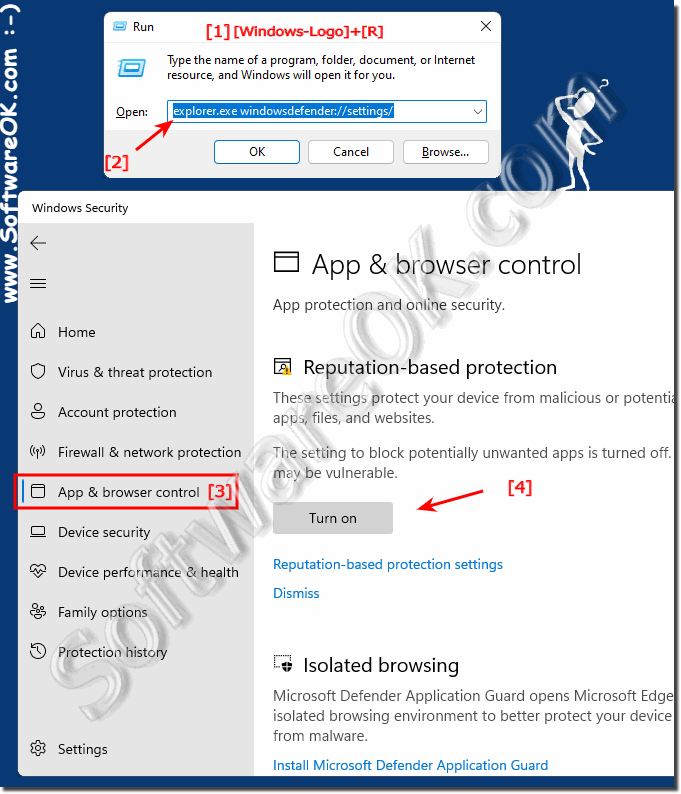 2.) More information about Windows 11 security! 
Security aspects are also an important point under Windows 11 and should not be neglected. Windows Security is built into Windows 11 and includes the free antivirus program known as Microsoft Defender Antivirus. In previous versions of Windows, Windows Security was known as Windows Defender Security Center.
FAQ 117: Updated on: 13 September 2023 09:07