Renaming printers on Windows 11 and 10 is very easy, and it is also no hassle to do it quickly on all MS Windows OS! 


Each time you add a printer, that printer is assigned a specific name. If you want, you can rename a printer to anything!


Contents:




1.) Renaming printers in Windows 11 and 10!
1. Click on Start > Settings Devices (Bluetooth and devices) > Printers & scanners
(optional Windows + i search term printer)
2. Click on the printer that you want to rename.
3. Click on printer properties
4. Rename the printer
5. Please don't forget the OK button 
(
... see Image-1 Point 1 to 7
) 
(Image-1) Rename printer on Windows 11 and 10!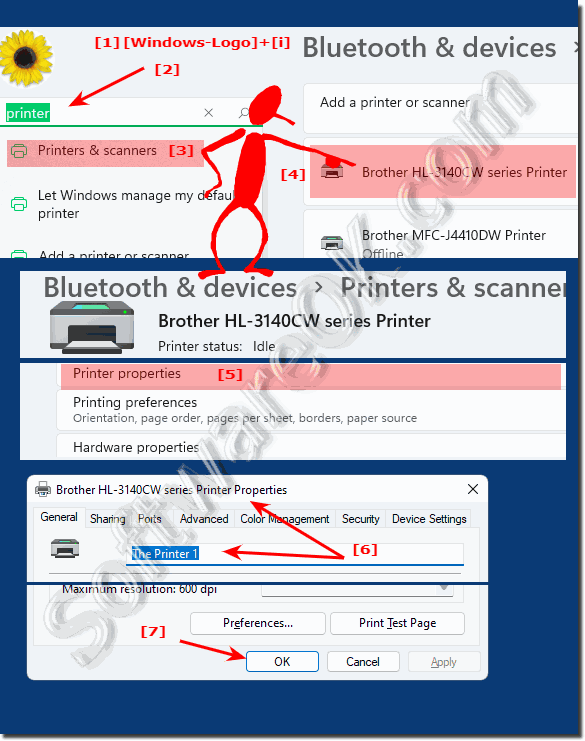 2.) Rename printers under all MS Windows! 
1. Open the ►►  printer folder shell:PrintersFolder 

2. Mark the printer that should appear in the first position 
(here in the example the HP III)

3. The "HP III" is now marked and F2 renamed to "1 HP III"

Very simple: (... see Image-2 Point 1 to 7) 

Thus it appears in the first position in the programs





(Image-2) Rename printer on all Windows OS!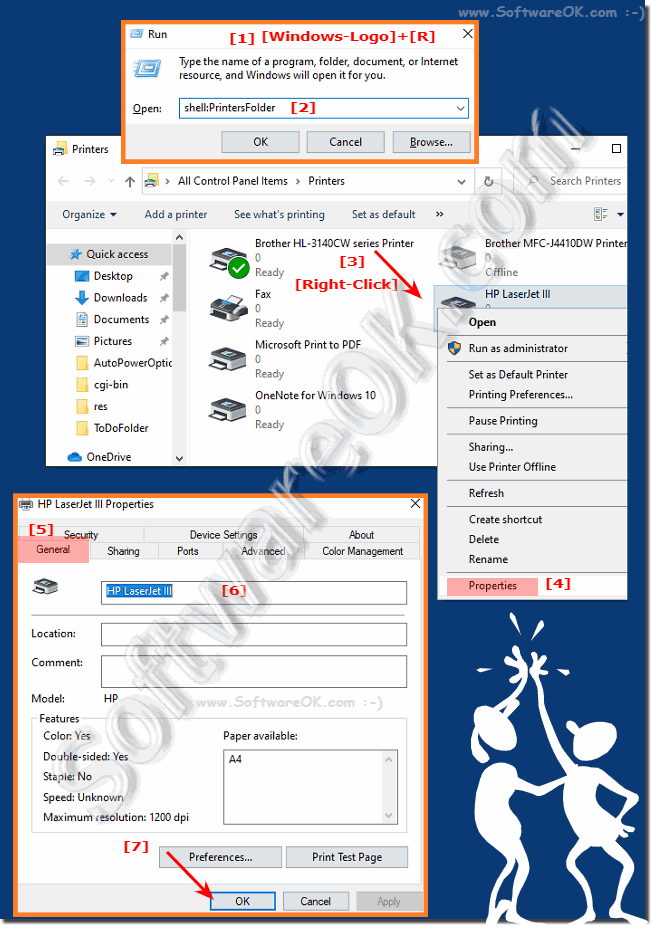 3.) What should be considered when renaming a printer?
If you rename a network printer, that printer will no longer work on the network and you will have to reconnect it to other machines on the network! The new printer name appears in all other programs, must be redefined in some!
4.) More tips on printers and co. on MS Windows OS!
FAQ 221: Updated on: 26 August 2023 07:13