The solution is simple to disable or enable auto Startup Programs in Windows 7 and 8.1 via Windows System Configuration!


1. Please start the Windows RUN-Dialog via Windows-Logo+R Keyboard-Shortcut

2. And enter the command msconfig to run (start) the Windows System Configuration 

(... see Image-1 Arrow-1).

3. Select the Register / Tab Startup and disable or enable the auto startup programs.





(Image-1) Disable or enable auto startup programs in Windows!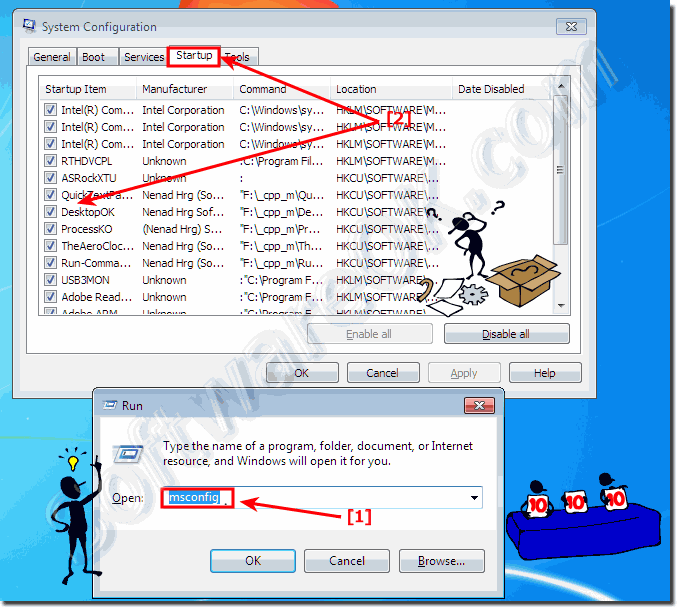 FAQ 112: Updated on: 2 June 2022 19:05