The extended (advanced) command prompt and normal is the same Windows Console application (cmd.exe) on Windows 10, 11, ... and MS Server OS!
1.) The command prompt, extended and normal!
The extended command prompt can be used to perform administrative commands if necessary for system administration or system changes, so administrative rights are required to prevent damage on the Windows Computer, whether Windows or Windows Server.


The normal startup of the command prompt (cmd.exe) and the extended command prompt differ only in the access rights with which they are executed or started, which is also the same on all Windows operating systems.




(Image-1) Extended command prompt and normal on all MS Windows OS!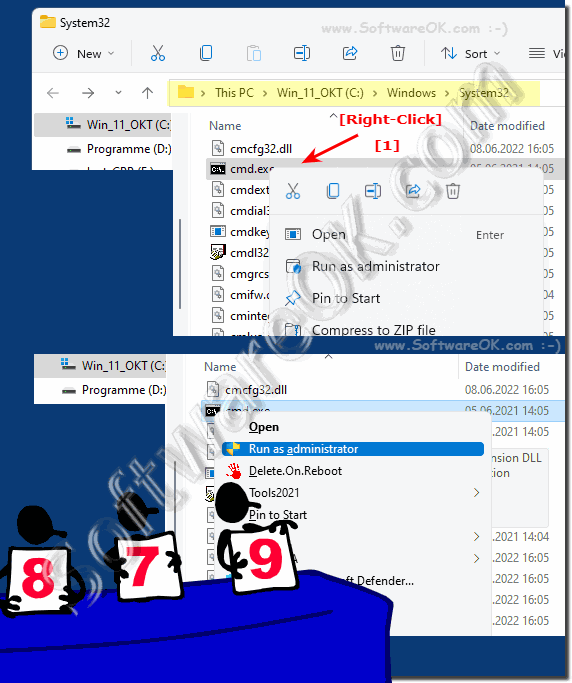 2.) More tips on command prompts and ... on MS Windows OS!

For many Windows users, the cmd.exe or command prompt is a popular program that is still used and run as simple console app to enter computer commands, whether in advanced or normal mode. In this simple FAQ, you learned what the advanced Mode of Windows Command Prompt, which is typically for administrator with full administrator privileges in all Windows operating systems, such as: Windows 11, 10 Pro, Enterprise, Home, Windows 8.1, Windows 8, Windows-Server 2019, 2016, 2012, Windows 7 Basic, Professional, Starter, Ultimate.


(Image-2) extended command prompt and normal on Windows!


FAQ 25: Updated on: 26 August 2023 10:16