Confirmation of deletion is the confirmation of the deletion process under all Microsoft Windows operating systems before / when data is deleted!


Contents:



1.) The deletion confirmation!
When you delete one or more files, you are usually asked to confirm the deletion before they are deleted. However, sometimes this is inconvenient, especially when you need to delete a large number of files. 

But the delete confirmation is very popular when the recycle bin is not activated to make sure that you really want to delete! Here is an example of the deletion confirmation   

(... see Image-1 Point 1 and 2)



(Image-1) The deletion confirmation on MS Windows 11, 10, ...!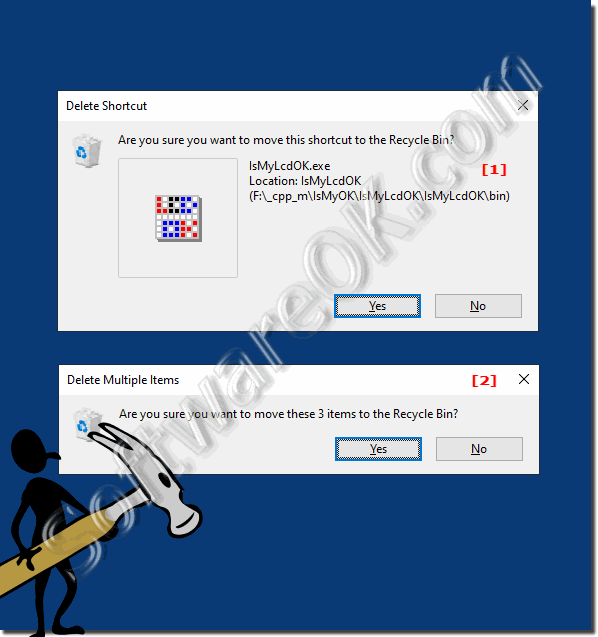 Content:

2.) Activate the deletion confirmation!
1. Start the ►►  Windows Run dialog  [Windows + R] 

2. Please simply use the command: shell:RecycleBinFolder 

3. Right-click on a free space in the Explorer view, the properties of the Windows 10 Go to Recycle Bin!

3. And activate the option Show dialog to confirm deletion

(... see Image-2)

Here you can also set the custom size of the recycle bin for all drives. 

Or with the option Delete files immediately (do not move to recycle bin)enable deletion without recycle bin, but this is not highly recommended.




(Image-2) Delete confirmation Windows 11!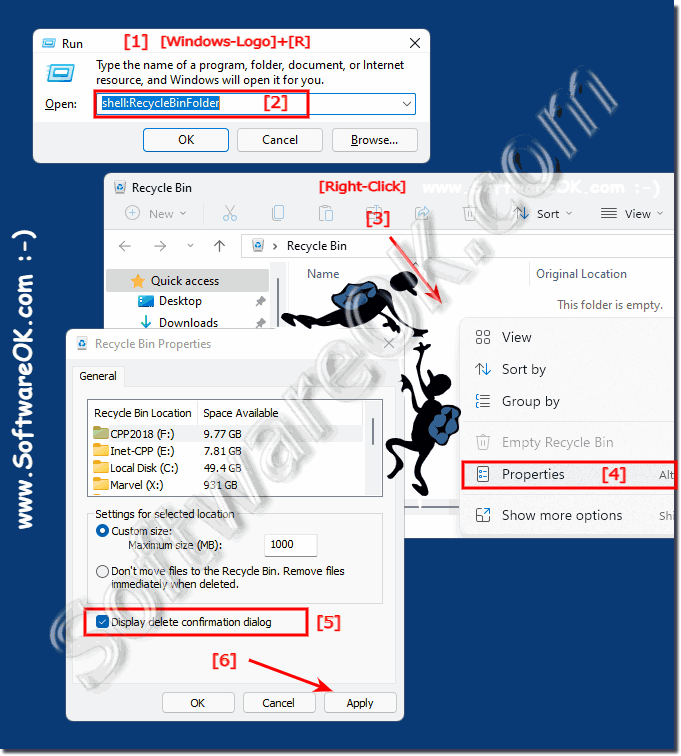 3.) Further tips for deletion and Co. on MS Windows OS!
If there is not enough free space on the hard disk, the data will be deleted directly, as well as if the files are very large and cannot be moved to the recycle bin.











FAQ 4: Updated on: 30 September 2023 18:15