If the keyboard does not respond, or if it behaves incorrectly when entering keys under Windows 11, 10, 8.1, here are the tips!
Hardware keyboards are usually reliable peripheral devices.
You can use them for years without encountering any problems.
But as with any hardware, they can sometimes behave erratically: certain keys do not work, the keyboard does not respond, or a beep sounds when you type.
The range of topics is quite extensive, but before you go to the keyboard manual, you can eliminate this strange problem behavior with the keyboards, such as the output of wrong letters.


1.) Reset the keyboard by briefly logging out and logging in!
If the Windows 10, ... mouse works correctly, simply log off with a right click on the Windows logo and login again
Sometimes a quick
lock of the Windows desktop
shortcut "Windows + L ", since this may not work, simply log out with the left mouse button
After that, the keyboard usually works correctly again.
(Image-1) Sing out if the keyboard does not respond, or incorrectly under Windows 10!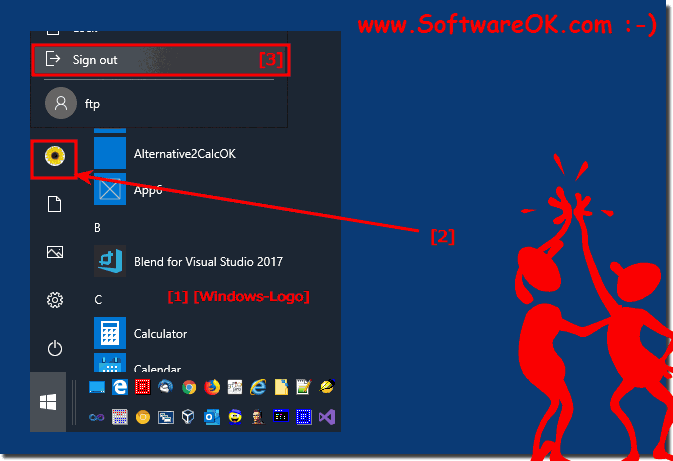 2.) Check and unplug keyboard settings!
If it is not a laptop or notebook, but a desktop computer, you can briefly unplug the keyboard on the Window PC, which also very often leads to success!


With a laptop, if you have an external keyboard, you can plug it in briefly on the laptop, notebook, tablet and MS Surface, which very often leads to success.


(Image-2) The keyboard does not respond, on Windows 10!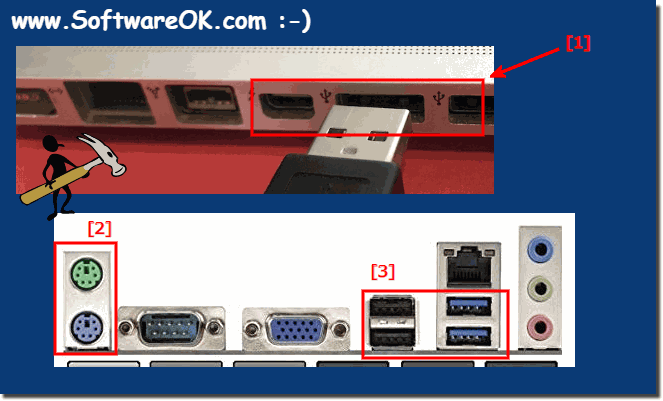 3.) Restart Windows! 

Please check  the input language and other keyboard settings , if you still have problems with the keyboard, you have to restart the Windows operating system, please 
perform a correct Windows restart.
After that, scan your
system for faulty system files
, your system is unlikely to be infected by malware, viruses and other threats.
There are also keyloggers that generally go undetected, but sometimes they can cause various keyboard problems because there are also helpful programs here, such as the helpful and popular Windows tool QuickTextPaste.