The installation of Windows is quite quick, but the update can take a long time!



Contents:



1.) To - installation plus update, how long it takes!
Who has downloaded Windows 10 / 11 legally and for free , the question arises. As a rule, with a complete reinstallation of Windows you are finished after a maximum of 15 minutes, this is not only the case with Windows 10, but also with Windows 8.1 and Seven. If you install from USB to SSD, you can sometimes do it in less than 10 minutes.

But you haven't finished that for a long time today. Some users decide to update from Windows 7 to Windows 10 , which can take hours and many older programs do not work. A clean reinstall of Windows 10 is profitable and faster.

Bring the auto update up to date, for example, can take a day for Windows 10, especially if the Microsoft update servers are very busy due to a large auto update, it can then take 1-3 days. But it's not that bad, because you can install your own programs, such as MS Office 365 , or other Windows programs.





2.) An official offline auto update is currently not possible but unofficial!
The tools with which it works are quite complex and are only profitable if you have more than one computer.
If you want, you can test it:  .... download.wsusoffline.net/

The installation of the major updates for Windows 10 should be faster. Microsoft wants to reduce the average installation time to 30 minutes, which is a good approach.





(Image-2) The Windows Offline Update for MS OS!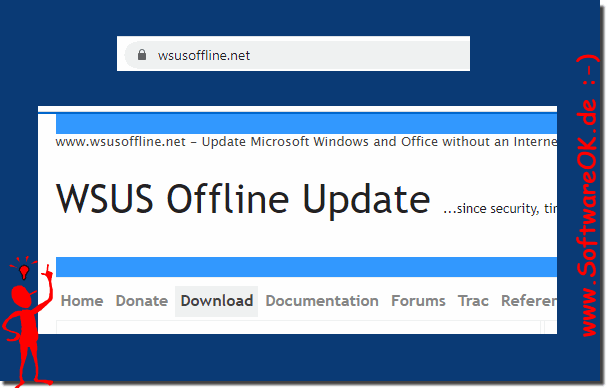 3.) More tips and links for installing and updating MS Windows!
FAQ 102: Updated on: 4 September 2023 10:21