The solution to run the RAM Test on Windows 10 the fastest solution on all MS Desktop, Mobile and Server OS!
The solution is simple and is also suitable for MS Servers to check for  possible RAM problems ergo working memory errors and problems. 
Without having to resort to third-party software for testing memory, for example the popular tool 
... QuickMemoryTestOK
Run the RAM Test Tool on Windows 10!
1. Start the Windows 10
RAM Test
via
Run-Dialog
[Windows-Logo]+[R]
2. And the command: 
mdsched.exe
3. Select
Restart Now and check for problems


4. The Ram Test Tool will run automatically when you restart the Windows 10
(
... see Image-1 Point 1 to 3
)
(Image-1) RAM Test on Windows 10!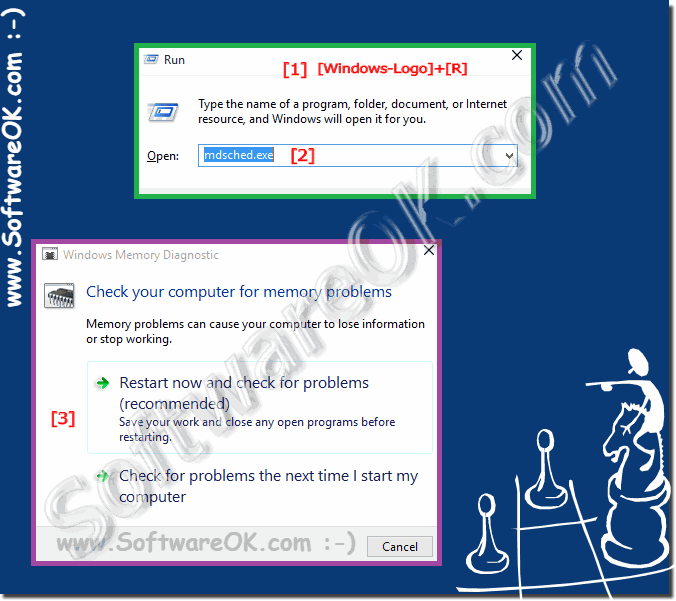 Info:

If Windows crashes frequently, it is not always due to bad RAM. Windows 10, 8 and 7 have a tool on board that can test your memory for errors. They now know exactly how to run a RAM memory diagnosis and no additional software is required.