If the desktop icons are moved randomly under Windows 11 or disappear completely!
You ran multiple monitor setup under Windows 11. If you switch from the primary display to the external display, you may find that the desktop icons have been moved to random positions. Likewise, when changing the Windows 11 theme, you do not have to go back to ► 
DesktopOK
immediately!
Content:
1.) Customize desktop icon option!
This option can improve the behavior under Windows 11!
1. Windows + R command 
desk.cpl ,, 5
second option
"Allow desktop icons are changed by design"
disable
(
... see Image 1 point 1 to 3
)
(Image-2) Desktop icons are randomly moved under Windows 11!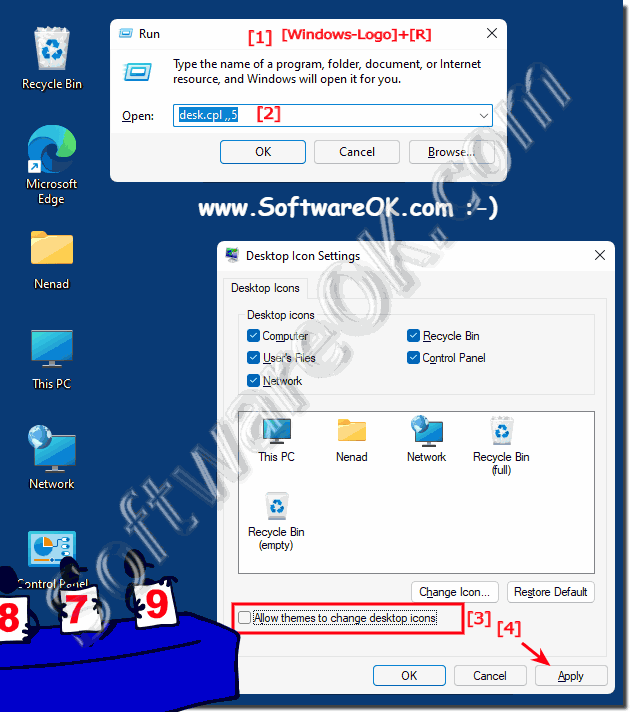 2.) More tips on desktop, symbols and Co.!
You have to deal with the desktop icon layout problem in detail, because sometimes there are complex desktop icon shifts on the Windows desktop. In order to recognize and eliminate the problem, you have to reach for your bag of tricks!