If you want to use a really large desktop clock on Windows 11, you can do it without any problems!
Content:
1.) The desktop clock, make it really big on Windows!
1. Start as always ►
the desktop clock for Windows 11, 10, ... 
2. Move the size slider of the desktop clock 
(left very small 128 pixels to 1500 pixels)
(Image-2) The big digital desktop clock on Windows 11!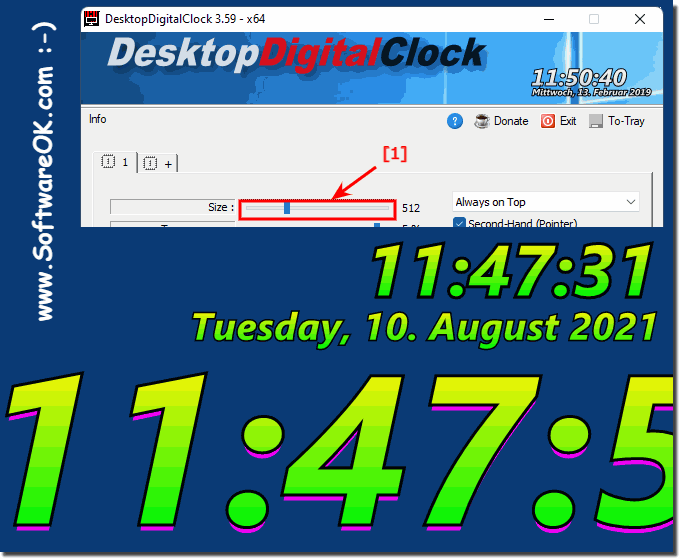 2.) Why this extreme enlargement of the desktop clock on Windows?
It wasn't actually intended that the clock would be so huge, but there are users who have problems with poor eyesight, as well as users who have huge monitors with 4K resolution or larger, which is why such an extreme increase in size was necessary in the digital desktop clock.
The size of the desktop clock you choose is up to you, of course it has to fit your own visual sensibilities and the overall look of the desktop, whether it's Windows 11 or other older operating systems. Just try the digital desktop clock with different sizes, move them around your desktop and adjust the desktop clock to make the clock size and style suit you.