The sound card used to be a real card that had a slot on the PC, but now it is mostly integrated on the motherboard or available as a USB stick!



Contents:




1.) Example of a classic sound card!
On the back of the computer's sound card are the audio connectors, also known as audio jacks, with their associated colors and connector symbols.

Here in the example are five audio jacks that can be used with different devices, these are connected via a standardized 3.5 millimeter plug. 

Audio output, audio input, microphone, ....!

Sound cards are crucial to a computer's audio quality and play an important role in many applications, be it for gaming, audio and video editing, or simple music playback. Choosing the right sound card depends on individual needs and requirements.
(Image-1) Classic sound card!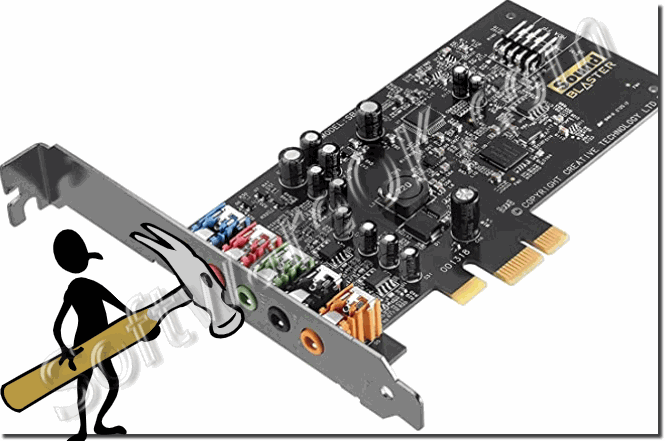 2.) More information about sound card and Co.!
A sound card, also called an audio adapter, is a hardware component of a computer or other digital audio source that is responsible for recording and playing back audio content.
Here is some additional information on this topic:
Sound cards allow you to record audio from various sources such as microphones, line-in ports, and other external audio sources. 
They are also responsible for playing audio content and controlling audio output through speakers, headphones or other audio devices. 
Most modern computers have integrated sound cards 
mounted on the 
motherboard. 
Sound cards require drivers and software to function properly. 
This software allows configuring audio settings, processing audio effects, and adjusting equalizers.
FAQ 308: Updated on: 24 September 2023 20:38