In terms of data protection is just safe to know that the desktop notes are also deleted on Windows 11, 10, ... or MS Server!
1. Go to the appropriate desktop note and just delete it (
... see picture-1 point 1
)

PS:

You can delete the content of the note beforehand and then Close, this will cause the same notes without content to be closed, are also deleted when closing, the content also does not end up on a server abroad and is also not used for program optimization to make the program better and they are not read like for Amazon by the favorable Indian employee to improve customer satisfaction.


Please use always the newest
... alternative desktop sticky note tool
!
(Image-1) Make sure the desktop notes are deleted in terms of privacy!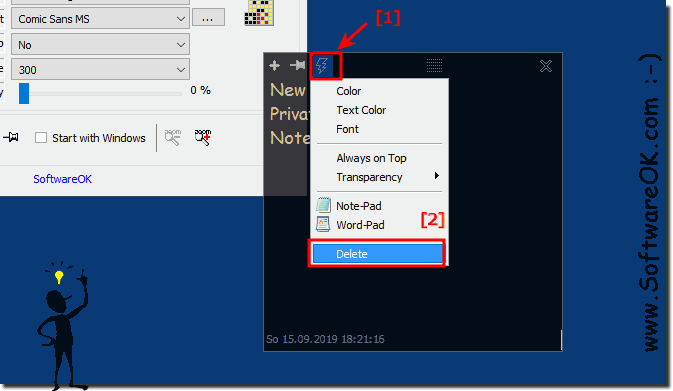 Info:

You can easily use this easy and fast note-erase solution on older versions of Microsoft's Windows operating systems, whether it's a Windows desktop, tablet, Surface Pro / Go, or even a server operating system.