The classic Minecraft can be played for free, especially good for children and nostalgic adults, whether on Windows, MAC-OS, Android, ChromeOS,...!
Contents:
Attention, it´s not suitable for touch!
1.) Play Minecraft for free!
1. Start your browser
2. Open the address:
https://classic.minecraft.net
3. Create a user name 
4. And start playing
(
... see Image-1 Point 1 to 3
)
(Image-1) How to play Minecraft Classic for free!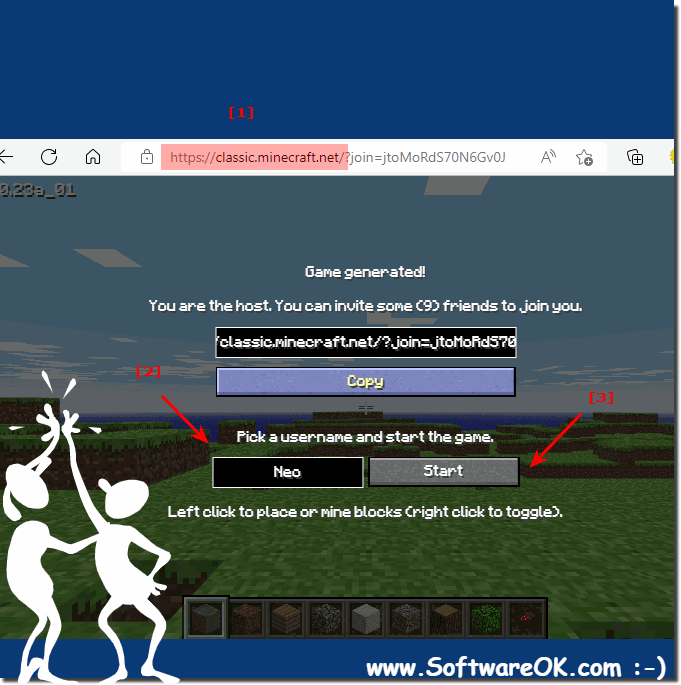 2.) What is Minecraft!
Minecraft is a very popular game, starting with its origins as an indie game. It has millions of players worldwide and has now been taken over by Microsoft. It has evolved over the years, but you can still play the classic game for free.
►► 
mk.js (mgechev.com)
 ►► 
https://wwwtyro.github.io/Astray/
 ►► 
Robostorm