I know the problem when updating graphics card drivers with older graphics card chips!





Look for one of the older drivers in the NVIDIA archive! And then install it! I also had the problem, the games always stuck and there were also minor problems on the desktop! 

After installing one of the older drivers, everything went fine again!




1. So download one of the old drivers!
2. Uninstall the current driver!
3. And install the right one!

I kept testing one of the older drivers and then using the newest one that worked.

Apparently the old hardware is overwhelmed with the requirements. It is important to remember that these drivers cover a wide variety of graphics cards.

Beware of laptops and notebooks!

Here you should know whether it is a mobile graphics card!

But there are also laptops that have a normal graphics chip! The mobile graphics card chips from NVIDIA end with (M) you should also search for all drivers when searching!

►► ... http://www.nvidia.de/Download/Find.aspx?lang=en




(Image-1) Problems after updating the graphics card driver NVIDIA GeForce on Windows 11, 10, ...!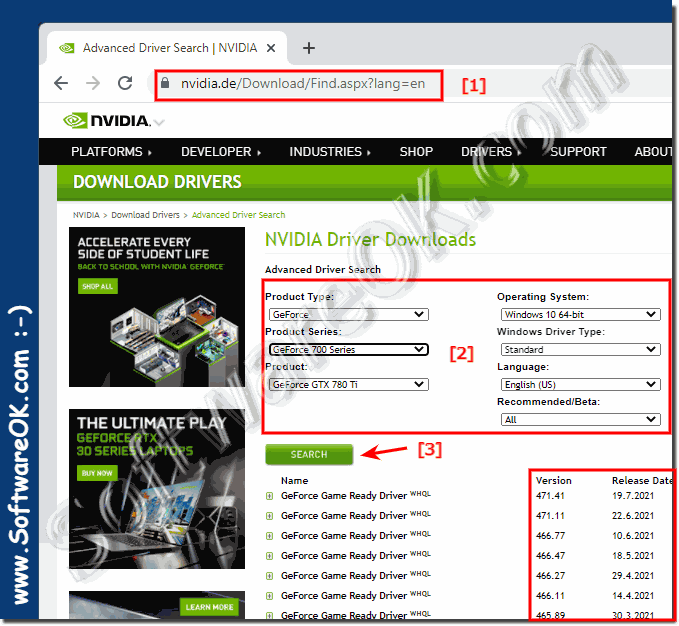 FAQ 70: Updated on: 8 August 2021 07:06