There's certainly no shortage of messaging apps to choose from, but Telegram is one of the most popular among privacy - conscious  users !
Unlike WhatsApp, for example, one of Telegram's privacy features is that you don't have to reveal your personal phone number, so Telegram scores ahead of WhatsApp here. As a rule, Telegram is very high in terms of private data! 
Contents:
1.) Telegram on systems!
Telegram can be used on almost all devices, smartphones, iPhones, ChromeOS, PCs, ....!  
There is even a portable version that can be used without installation, which is clearly a point for Telegram in terms of 
privacy
!  
(Image-1) Where can you use Telegram!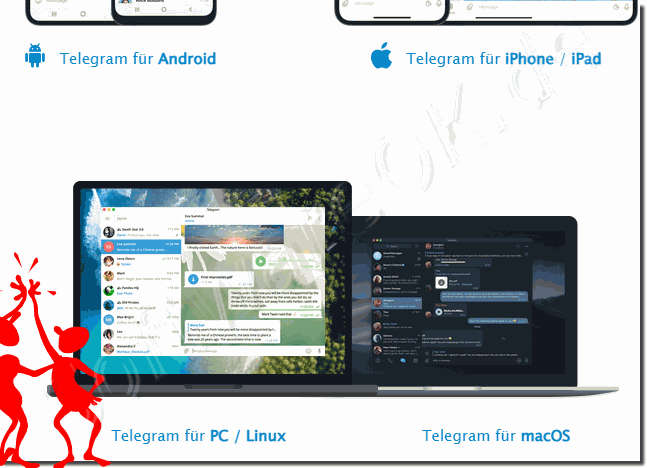 2.) Download from portable Telegram on Windows!
Using the ► 
Portable
Telegram on Windows is very popular, since it does not need to be installed, so you can also quickly remove it from the operating system at any time, for example afterwards using the ► 
Secure Erase Tool for MS Windows OS
 to erase all Remove traces on the operating system! 
1. The portable 
Telegram for desktops
download can be found at:  
https://desktop.telegram.org/
2.  After the download you can start it directly   
(
... see Image-2 Points 1 to 4
) 
(Image-2) Telegram portable download!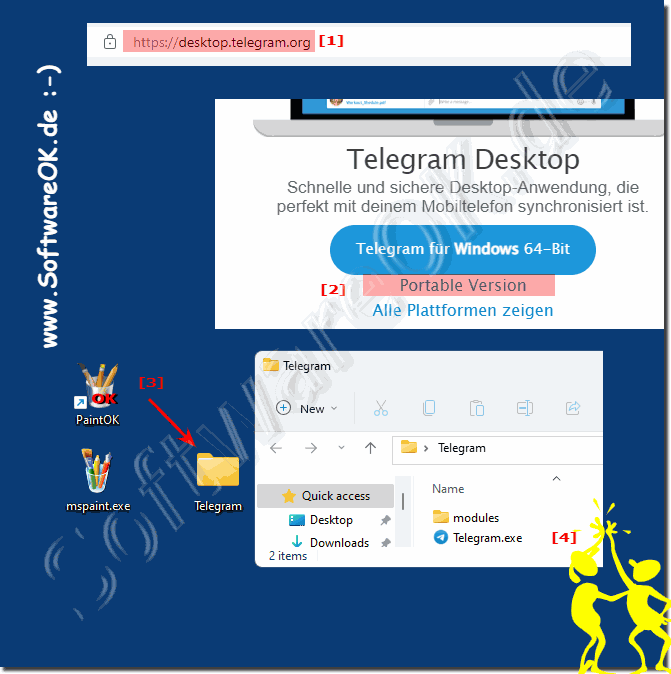 3.) ... Is Telegram free?

Yes, Telegram is completely free to use. There will be ads on public sites for power users and there will be paid packages for businesses. The chat messenger's core features remain free for everyone. So according to the developer, functions that are free will remain free later.