It is quite easy to highlight the active address bar in the Quad Explorer on Windows 11, 10, ... etc.!
If you want to mark with many individual Explorer windows, you could color the address bar to see at first glance which Explorer instance you are working on. You can highlight the frame of the address bar window in the background, the color marking can alternatively be activated as an option in the options menu!
Content:
1.) The activation of highlighting the address bar!
1. Start the
Quad-Explorer Q-Dir
as always
2. Simply activate the option 
(
... see Image-1 Point 1 to 4
)
(Image-1) Highlight active address bar in Quad Explorer for Windows!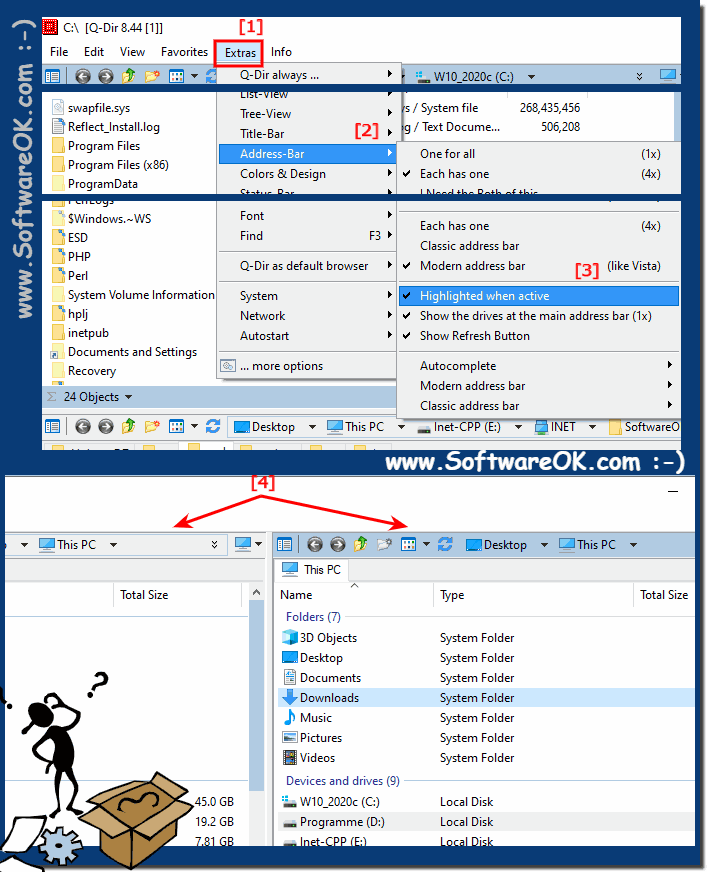 2.) More options for highlighting the individual Explorer views!
Changing the background color of the active Explorer window is an elegant solution!
Also interesting:
►►

Many classic Windows Explorer are too careful to test the diversity in Quad Explorer, which is understandable, especially with regard to the address bar functionality!