Starting the Windows CMD.EXE, easy smart example for beginners and advanced administrative user!


For all OS!

Start Windows Console Via Windows ,
Windows + R  execute  cmd or cmd.exe.

Then for: Normal start! Confirm with [Enter] or [Return] .

# Starting in administrator mode (with administrative rights) Confirm
with the key combination [Ctrl] + [Shift] + [Enter] .




(Image-1) How do I start the cmd.exe?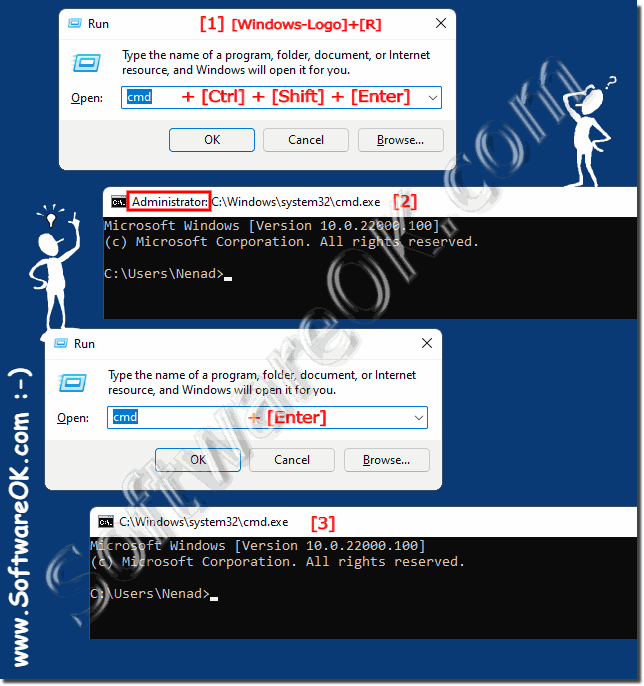 That is it ;). (... see Image-1 Point 1 to 3)



(Image-2) Start or Run the cmd.exe!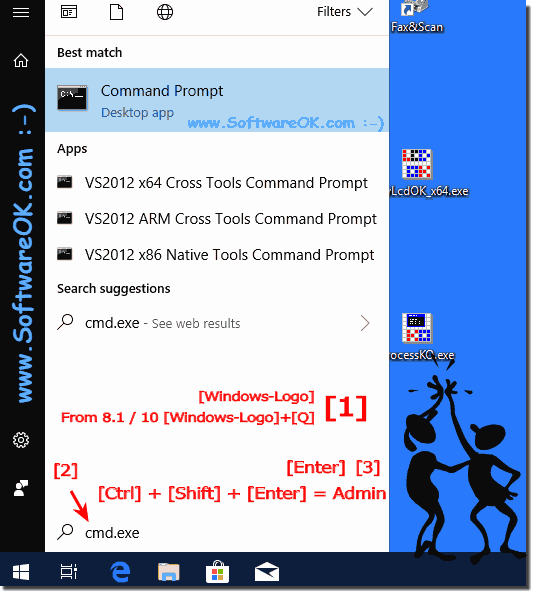 TIP: ... Alternative to the standard Run dialog!
or:
... Alternative to the standard cmd.exe !


This solution to start the cmd.exe is for Windows 11, 10 Pro, Enterprise, Home, Windows 8.1, Windows 8, Windows-Server 2019, 2016, 2012, Windows 7 Basic, Professional, Starter, Ultimate

FAQ 7: Updated on: 7 August 2021 07:40