The solution is as simple as removing the Mouse Cursor Hide Tool from Windows 11, 10, ... or MS Server OS!
1.) New solution to remove the mouse cursor hide tool!
1. Please open / start the ►  Mouse Cursor Hide Tool for Windows

2. Go to Options  ► Uninstall

(... see Image-1 Point 1 and 2) 



(Image-1) Uninstall the auto hide cursor from Windows!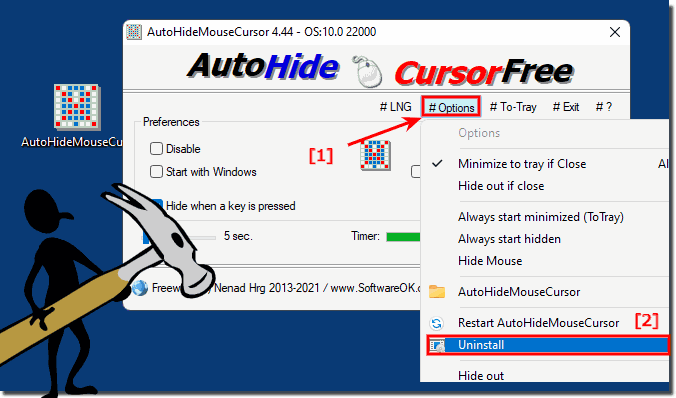 2.) Old solution before version 2.XX!

1. Please close (quit) AutoHideMouseCursor

2. Delete AutoHideMouseCursor.exe and AutoHideMouseCursor.ini! 

That's it! 

( ... see image-2 ) 




(Image-2) Remove auto hide mouse cursor from Windows!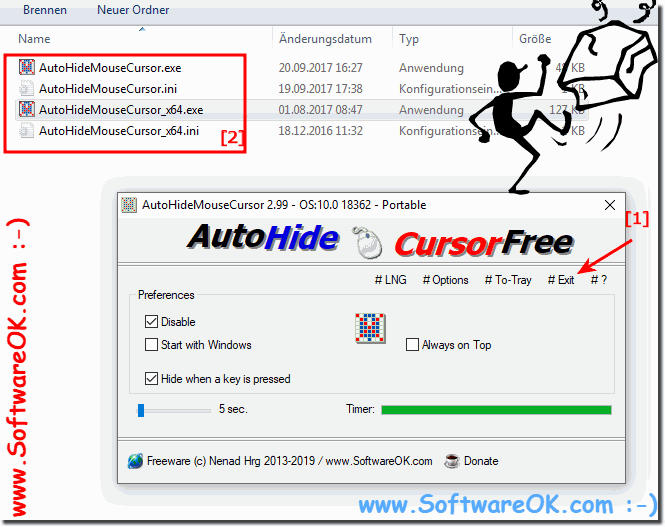 FAQ 5: Updated on: 28 August 2023 09:13