It is pretty easy on Windows 11, 10, ... to add *.bin files to WinBin2Iso , to convert the bin and image.img files into ISO files!
1.) Add bin Files to Win Bin To Iso
You can add the BIN files via drag & drop (... see Image-1 Arrow-1)

or via click on the button "..." to select directly the BIN file. (... see Image-1 Arrow-1)



(Image-1) Add BIN files in Windows BIN-to-ISO!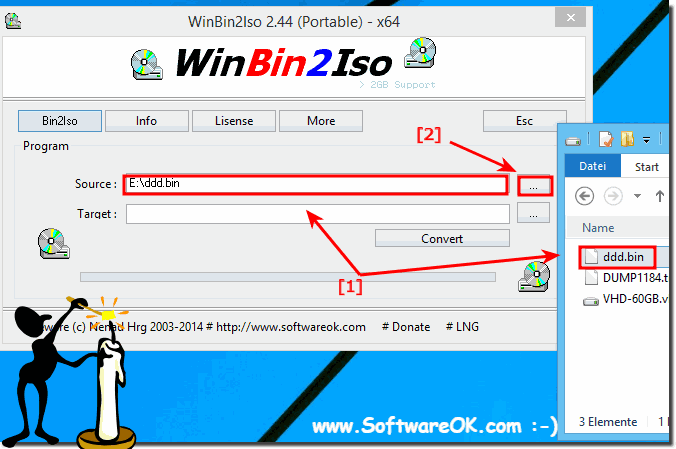 2.) User info: i converted 3 image.img files for PS3!
Info:


Hey, just wanted to let you know, i converted 3 image.img files using winbin2iso, you could easily add a *.img to the loading screen, they loaded fine in my ps3 which is pretty good proof it worked
FAQ 2: Updated on: 25 July 2021 09:51