Under Windows 10 or Windows 11, Quick Text Paste must be started in the administrative mode to send the commands to administrative programs!


For this reason, this new option to start Quick Text paste directly from the program in administrative mode!

Or if it doesn't process any keyboard commands at all, simply "Restart"

1. Via the To-Tray menu: (... see Image-1)

2. Via the main menu Options: ( ... see picture-2 point 1 and 2 )




(Image-1) Run in Admin-Mode from Task-Bar!


(Image-2) Run with Administrative Privileges Quick Text Paste!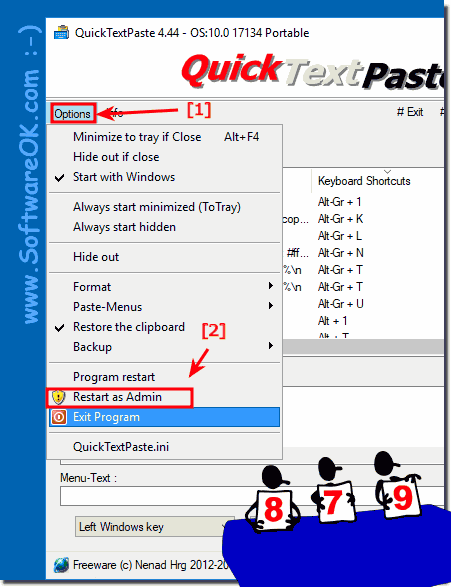 FAQ 33: Updated on: 30 June 2022 05:36