If you have installed a program that hides the mouse pointer after a certain period of inactivity!, ...
Content:
1.) The deactivation of hiding the mouse pointer!
AutoHideMouseCursor is a simple Windows application whose purpose is to automatically hide the mouse pointer for a user-defined time when the mouse is no longer moved. 

This is useful when taking screenshots, recording your screen activity, or working with various text programs where the mouse pointer is interfering with your work. 



Please disable (... see Image-1 Point 1)




(Image-1) Disable Mouse pointer to constantly gone on Windows!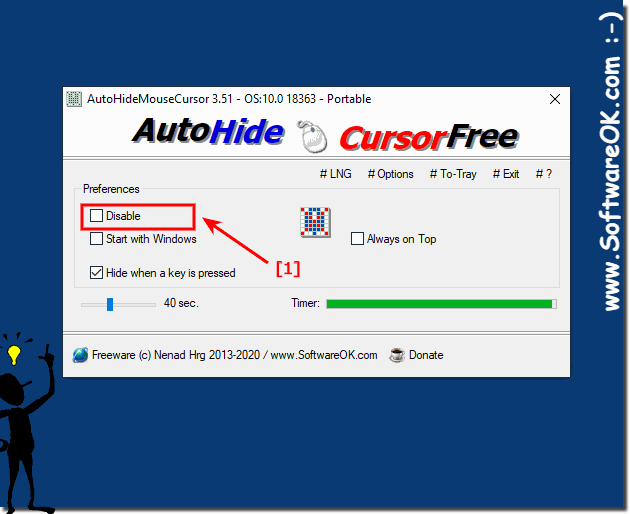 2.) More tips on mouse pointers and Co. on MS Windows OS! 
FAQ 7: Updated on: 28 August 2023 09:14