From version 2.11 a better recognition of some CPUs and the manufacturer as well as series is available above all with Intel processors!

This screenshot has been made on Windows 10, as you can see below on the Windows 10 shot CPU Query screenshot, but you can easily use this example for CPU query on earlier and older versions of Microsoft's Windows operating systems to detect a CPU and these Frequency. No matter if it's a Windows desktop, tablet, Surface Pro / Go, or even a server operating system.


But beware!
There are also fake processors:
... Amazon sells manipulated Intel Core in example i5-9600K
(Image-1) Detection of CPU manufacturer and processor series under Windows!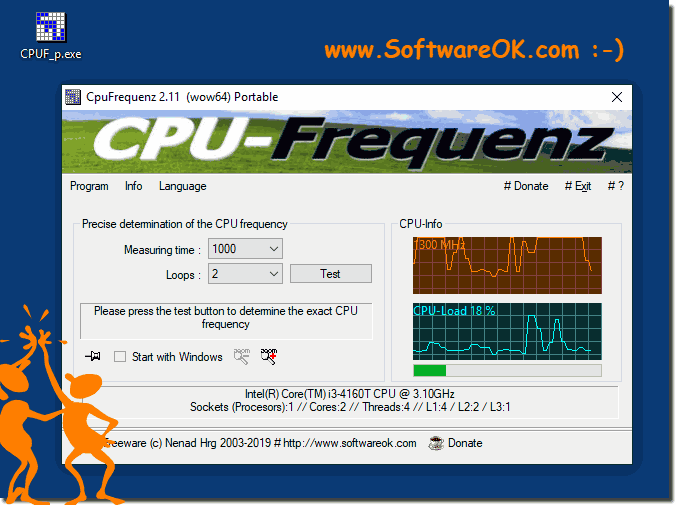 Info:
It's a simple yet effective tool to query CPU frequency and use the Frequency Query solution, whether in the new MS Windows OS, or on any of the following operating systems: Windows 11, 10 Pro, Enterprise, Home, Windows 8.1, Windows 8, Windows-Server 2019, 2016, 2012, Windows 7 Basic, Professional, Starter, Ultimate it has been at all tested and successfully 
verified
. It is sometimes necessary to know the exactly Processor-Frequency, use it and get in touch with the benefits.

FAQ 2: Updated on: 25 July 2021 09:35