No search for an alternative to the Windows Media Player, easy
activate in the Windows 10 / 11 the Media-Payer 12

!    

(Image-1) Windows 10 and the Media-Payer 12!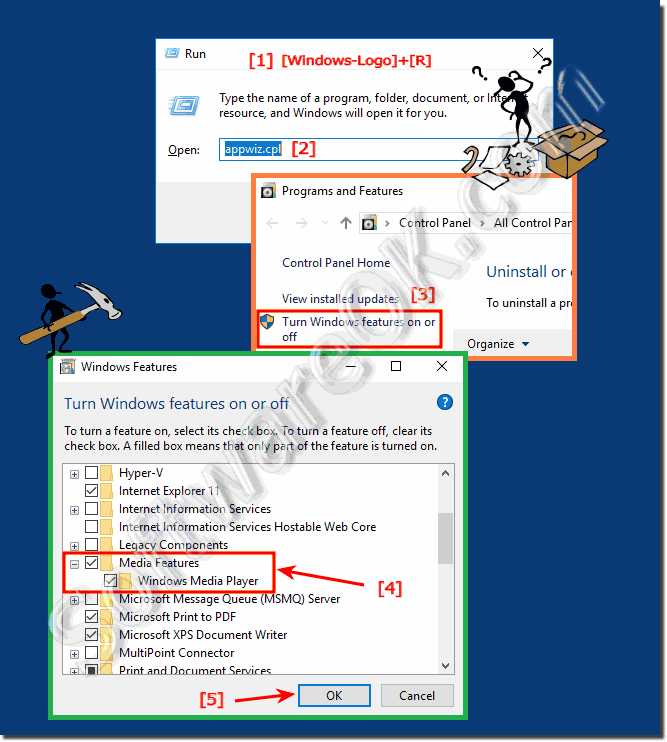 The Windows Media Player,
is undoubtedly one of the most well-known integrated programs of Windows, he enjoys too high priority at Microsoft but not for a long time. As a result, he will soon have to go to the replacement bank, since Microsoft will offer him only optional from the case Creators Update for
Windows 10
.  Windows Media Player 12 is a multimedia player that lets you find and play digital media content on Windows and other portable devices. It is software based on DirectShow and can play many file types including Windows Media, ASF, MPEG-1, MPEG-2, WAV, AVI, MIDI, VOD, AU, MP3 and QuickTime file. With the "Favorites" menu, you can save your favorite website for easy and quick retrieval and playback in the future. The latest version of this is Windows Media Player 12, which was created with the release of Windows 7.