Practical is the multiple themed slots for storing the desktop clock settings that can be reset at any time on Windows 10, 11, ... etc.!


1. Start the digital desktop clock 

2. Select a thematic memory slot

3. Select the colors and font options
( ... see image-1 points 1 and 2 )

4. All have their own entry in the configuration file 

5 With the (x) button you can reset to the standard values
( ... see Image-1 point 3 )




(Image-1) Multiple themed slots to save the desktop clock settings!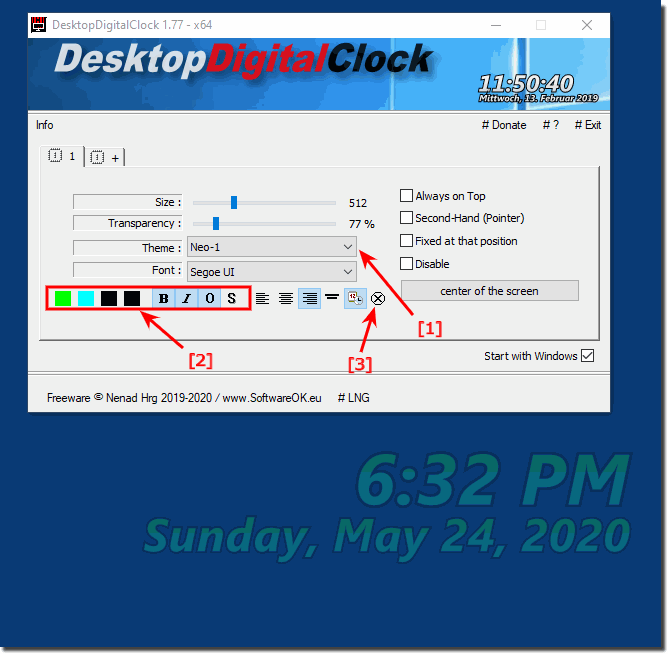 FAQ 4: Updated on: 8 July 2021 16:09