It is not uncommon for a
laptop or notebook, MacBook, ChromeBook or sound card to be defective

!

Content:



1.) You don't necessarily have to get rid of the laptop and sell it on ebay!
There is an external sound card for USB so that the laptop or notebook can still be used as a PC!

This external sound card is a small USB stick, you can use it not only on notebooks or laptops but also on the PS3 as a sound card, for example to use it for a chinch headset  ! Or if the onboard sound card on your PC is defective, it is a good replacement because you don't even have to open the PC, so no specialist knowledge is required. It can also be used as a second sound card; if you want to try your hand at being a PC DJ , for example , you have additional audio and microphone inputs on your computer. The  USB sound cardis therefore a very practical solution :-)

PS: You can also use the USB sound card in an iMac, or operate it as an external sound card on the PS3 or PS4.

See also:  Should I buy a used notebook  | & | Slow data transfer in the home network 



(Image-1) External USB sound card for the PC!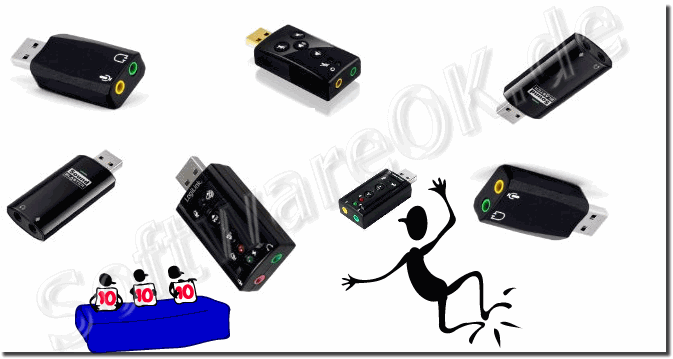 2.) Helpful information on PC, laptop, no sound and connected!
FAQ 24: Updated on: 28 August 2023 07:13