The alternative calculator OK for MS Windows 11, 10, ... OS is still under development and is in the desktop OK for testing!
Everyone probably knows 
how to start the calculator on Windows
, this is a simple alternative that will be complete in the next versions to have a different experience with the calculator, which was also required by many desktop OK users!
I ask for patience!
The alternative calculator for Windows 11, 10, ... etc.  desktop, mobile and server!
(Image-1) The calculator OK - the alternative on Windows!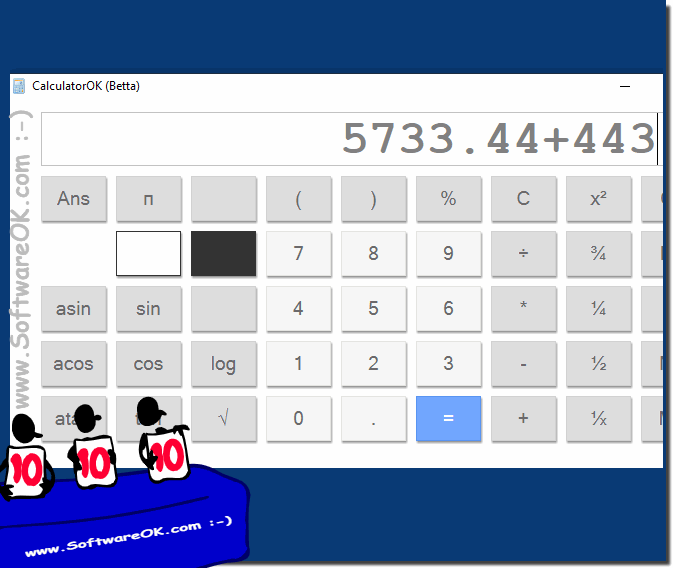 FAQ 40: Updated on: 28 August 2023 08:28