The sizes in giga, mega, kilo bytes are quite practical for editing in the famose MS Office Excel!




The byte specification can also be easily reformatted in

MS Office Excel

and used for various things, but must be optionally activated as a column in the file filter!


1. Start DirPrintOK

2. Navigate to the desired folder

3.

Switch

to "Filter"

4. Select "*" if you want to capture all files

5. and the required columns "GB" "MB" "KB" " Byte "

(... see Image-1 Point 1 to 4)



(Image-1) Size in Giga, Mega, Kilo and Bytes folders and files!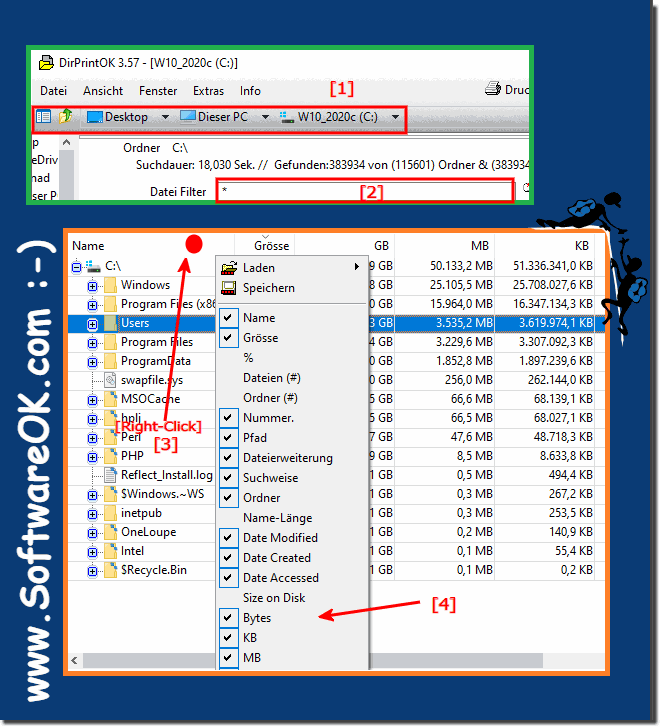 FAQ 16: Updated on: 17 June 2020 03:23