You can easily add new email accounts in MS Outlook if you want to receive all emails in one!


Content:


1.) The addition of further E-Mail accounts!
1. Start MS Outlook as always

2. Go to the "File" tab and select "Add Account"

3. Enter your valid email address from your other account 

4. Just follow the instructions

(... see Image-1 Point 1 to 4)

PS: 
Some email providers such as Gmail, Yahoo Mail and iCloud Mail require you to change some settings on their websites before you can add these accounts to Outlook.




(Image-1) Add another new email account in MS Outlook!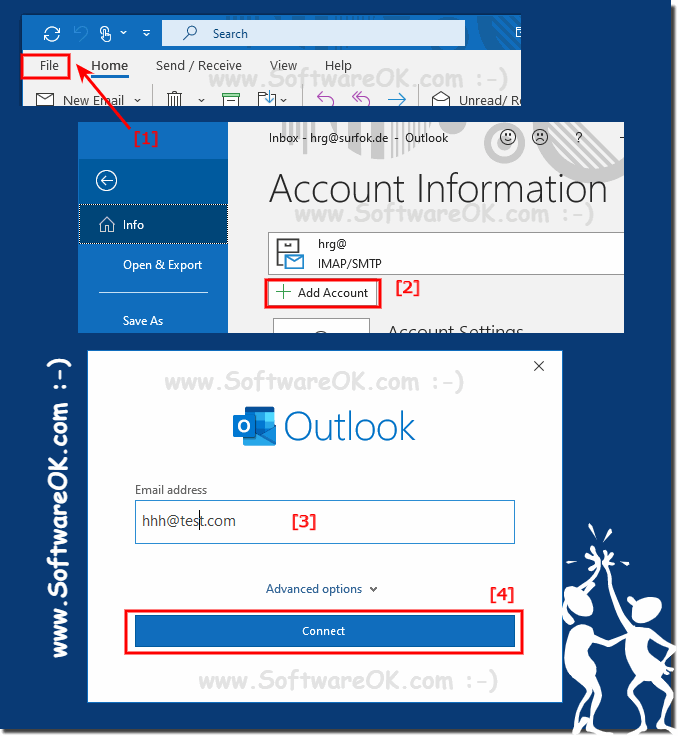 2.) Outlook does not accept your password!
If MS Outlook won't accept your password and you know you are using the password for your email account, you may have an email account that requires further security.
3.) What should I watch out for if I have multiple E-Mail accounts in MS Outlook?
If you have a large number of email accounts in MS Outlook, you should always pay attention to which email account in MS Outlook you use to send emails. In order to avoid that private and business emails do not cross each other and that misunderstandings arise! 





FAQ 40: Updated on: 3 October 2022 10:35