TPM 2.0 chip Trusted Platform Module 2.0 which means something like Trustworthy Platform Module 2.0!


Contents:



1.) The explanation of the TPM 2.0 chip!
For example, all certified Windows 11 systems come with a TPM 2.0 chip to ensure Microsoft's customers benefit from security backed by a hardware root of trust!



The TPM is a chip that is integrated into a PC motherboard or added to a CPU. It helps protect sensitive data, user credentials and encryption keys. It protects PCs from

malware

and

ransomware

attacks, which are becoming increasingly common.






(Image-1) TPM 2.0 chip!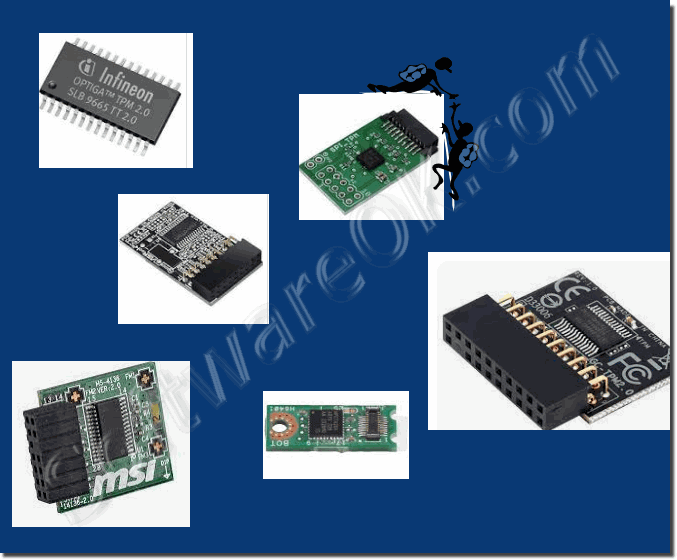 2.) More information about the TPM 2.0 chip!




A TPM 2.0 chip stands for "Trusted Platform Module 2.0" and is a special hardware component that can be found in many modern computers and motherboards. This chip is designed to increase the security and integrity of the system by providing various cryptographic functions and security features. Below are some important aspects of a TPM 2.0 chip: 




Encryption and authentication:
TPM 2.0 can be used to securely store encryption keys and perform authentication tasks. This makes it possible to protect sensitive data from unauthorized access and ensure that only authorized users can access the system.

Security certificates and credentials:
TPM 2.0 can be used to provide security certificates and credentials that can be used by third-party applications and services to verify the security and integrity of the system.

Safe starts:
A TPM 2.0 chip can play a role in performing secure boots. This ensures that the computer's operating system and firmware have not been compromised by malware.

Key Management:
TPM 2.0 can be used to securely manage cryptographic keys, which is important for encrypting data and digitally signing documents.

Random Number Generator:
TPM 2.0 typically also includes a secure random number generator that can be used to generate cryptographically secure random numbers.

Platform integrity:
TPM 2.0 can be used to monitor the integrity of the system and ensure that no unauthorized changes have been made to the hardware or software. This is particularly important for security applications and malware protection.




Using a TPM 2.0 chip can help increase the security and trustworthiness of computers and devices, especially in enterprise environments and safety-critical applications. It is important to note that the availability and functionality of a TPM 2.0 chip depends on the hardware and is not present in all computers.







FAQ 247: Updated on: 9 October 2023 02:44