It starts the next update of the Windows 10 operating system on user's computers, now it is the 1803 version of Spring Creators Update.
There are already ways to install it manually, but I recommend waiting until the official release, because there are ienvitable problems before that.
Here are the first problem tricks: ►
Windows 10 1803 17133 can not be installed
Next week, May 8 is expected to update Spring Creators Update for Windows 10. The insiders have already received the final build of 17133.1, but if you're a regular user and you also want to upgrade to Spring Creators Update, no problem, the Windows 10 will automatically update but it may take a few days.
As the MS-Windows Portal reports, the upcoming major update of Spring Creators Update for Windows 10 (1803), known as Redstone 4, is ready to start, and the final testing of Build 17133 will be an RTM version.
(Bild-1) Windows 10 Spring Creators!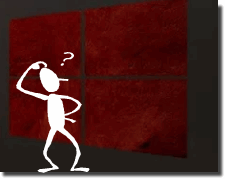 A few days before publishing, developers can search for the remaining bugs and issues that are closed in insiders patches. Then, these patches are released on the release date in a large cumulative update that is available to all users, not just test program participants. It is expected that the distribution on the first group of devices will start on April 10, after which the rest will be updated. So no problems with Win 10 ;-)