No Explorer expertise is required to
edit or copy very long directory names in the new address bar

!


For short directory paths:
Click in the address bar in the free area to the right of the small black pop-down triangle
so that the full directory name appears as selected text!

For long directory paths: The key combination Alt+S  or 2 times [F4]

Please ... always use  the latest Q-Dir file manager version ! 

See also:
► How can I switch to the address bar in Explorer Q-Dir!
► Address bar rules for the Explorer views, almost like in MS Windows Explorer !
► Help, no symbol bar and address bar in the Explorer view of Q-Dir !
► Can I change the color in the address bar of the active window ?  


As a gif animation under XP: 

The whole thing as a screenshot under Windows 10!
(Image-1) Edit modern address bar directory names on Windows 10!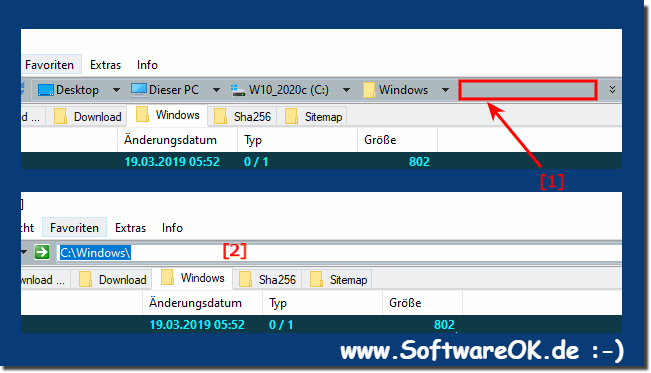 FAQ 48: Updated on: 25 September 2023 04:52