CPU-Z is a freeware that detects information about your computer's processor, motherboard, memory and graphics card!


The software can provide you with a detailed report on the specifications and performance of your computer hardware. 

Contents:




1.) CPU information in CPU-Z! 

1. Download ►►  .. cpuid.com .. Downloads .. cpu-z

2. Start the tool 

3. And you can get all the important information about your CPU

(  ... see Image-1 ) 




(Image-1) Query CPU information!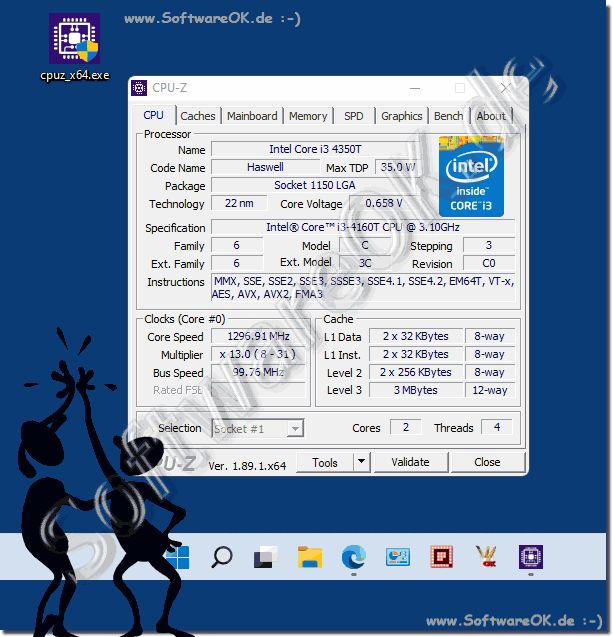 2.) Transmission of system specifications!

Users can submit their system specifications and performance results to the CPU-Z database online.

You can use the "Validate" button to compare your data on the Internet
( ... see Image-2 Points 1 and 2 )  .




(Image-2) Submit CPU specifications!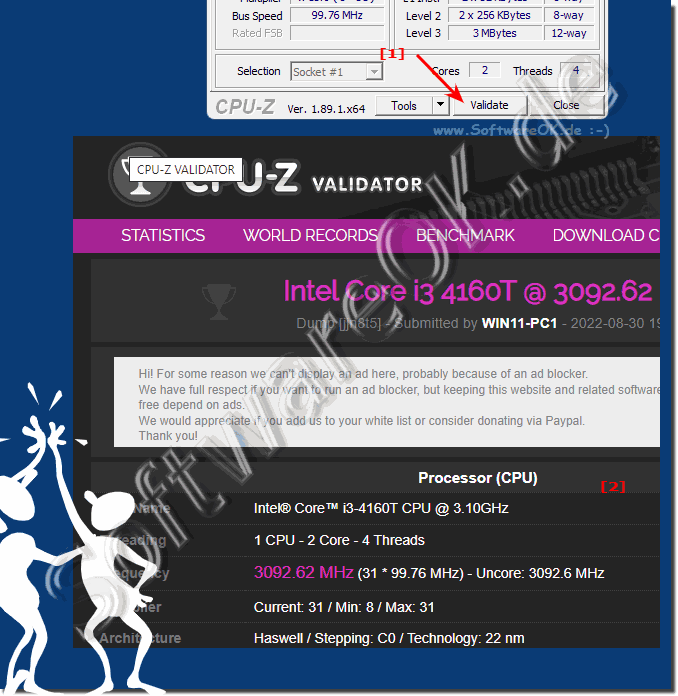 3.) More related tips for query and Co!
FAQ 312: Updated on: 10 September 2022 06:22