Registration at Facebook.com works quite simply and is for for everyman / woman which have reached the thirteenth year, accessible.


Content / Solutions / Tips:


1.) Sign Up, Register on Facebook.com!

Step 1
Open in your Internet browser the Address of FaceBook: facebook.com
Step 2
Switch the Language if necessary (Bottom of Page) Click "Create New Account"
Step 3
Then enter your personal data 
Step 4
Then you will receive a confirmation Email, to activated (verified) the Facebook.com registration.

(... see Image-1 Point 1  to 5)

Step 4
In Your e-mail account, you can call (open) the activation e-mail from Facebook and by a direct click on the activation link they can enable Facebook account directly. Or by copying and pasting the activation link in the address bar of your browser and press [Enter].



Image-1: sign up, registerogin and log in at Facebook.com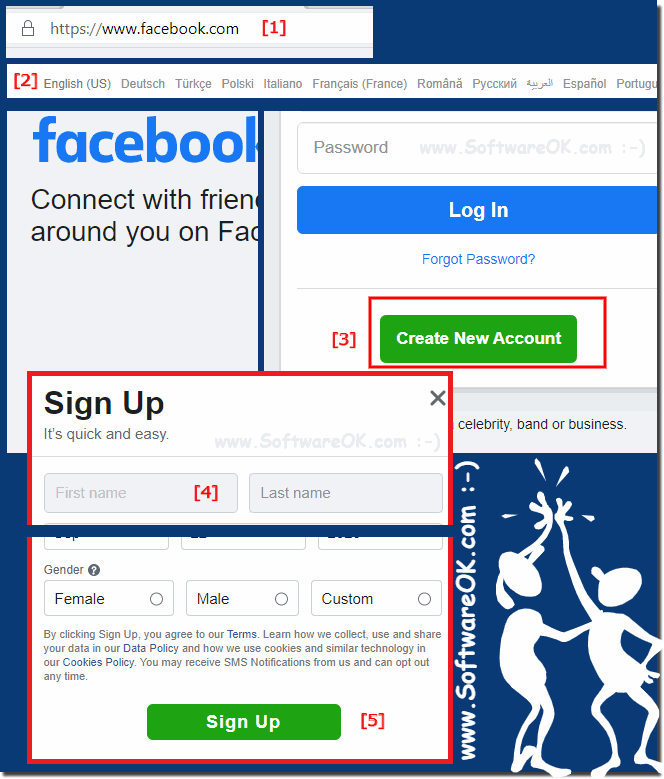 2.) Log in on Facebook.com!
Simply log on to the current browser and click (activate) "Keep me logged in" (See Image-2),

for example if you will upload several video clips,

saves you login time to enter username and password for each video clip.




Image-2: FaceBook log in on Facebook.com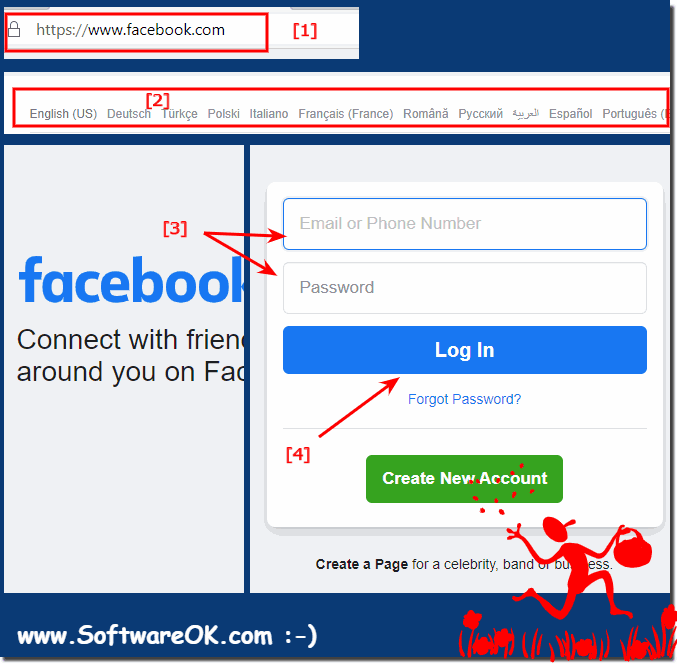 3.) How old you have to be to register for Facebook.com!

To be eligible to sign up for Facebook.com, you must be at least 13 years old.






FAQ 1: Updated on: 3 October 2022 21:15