The solution is very simple to deactivate the grouping in the folder size view on Windows 11, 10, ... etc.!





 

Content:


1.) The simple deactivation of the grouping according to folder size (folder size)! 
 

Please disable the Grouping Feature in Folder-Size View of MeinPlatz 

(... see Image-1 Arrow-1) 




(Image-1) Disable Grouping in Folder-Size View!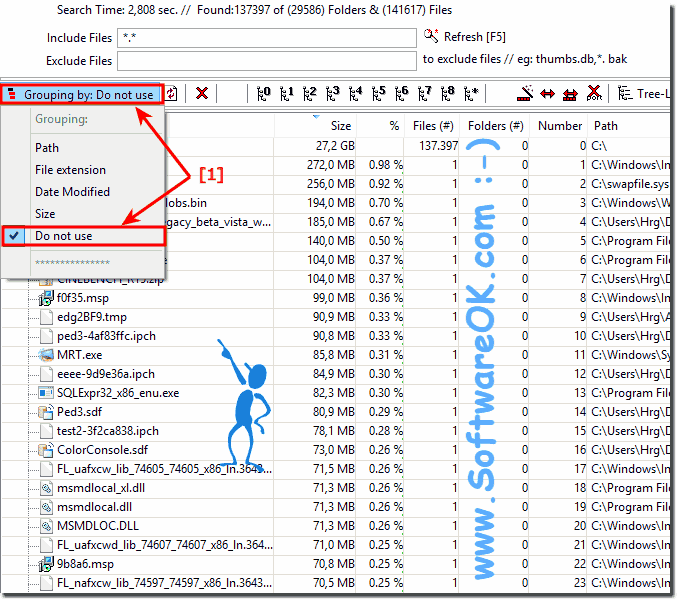 Info:
The solution ergo instruction do disable Grouping in Folder-Size, example is not only written for Windows 10. This screenshot has been made, snipped, created under Windows 10. however, you can use this example of Grouping in Folder-Size without hesitation also use for other versions of Microsoft's Windows operating systems whether it's a Windows desktop, tablet, Surface Pro / Go, or even a server operating system. The Folder-Size has been tested on all and successfully
verified
.
2.) More links and infos to the folder size on Windows Desktop and Server OS!
Folder size on a single computer is still a popular feature. Whether in the network or on external hard disks, the folder size with all displayed subfolders is scanned!





FAQ 2: Updated on: 22 July 2021 18:58