The Outlook address book is practical, adding names or email addresses is even more practical and very easy!



You can open the Outlook address book at any time with the keyboard shortcut Ctrl+Shift+B , or via the "Start" tab and the Outlook address book icon, for example to search for an address book entry!

(... see Image-1 Point 1 and 2) 

If you want to add a new email address, you can do this directly by right- clicking on the email address and simply selecting the option

"Add to Outlook Contacts"

  !

(... see Image-1 Point 3 and 4) 




(Image-1) Quickly add a name to the Outlook address book!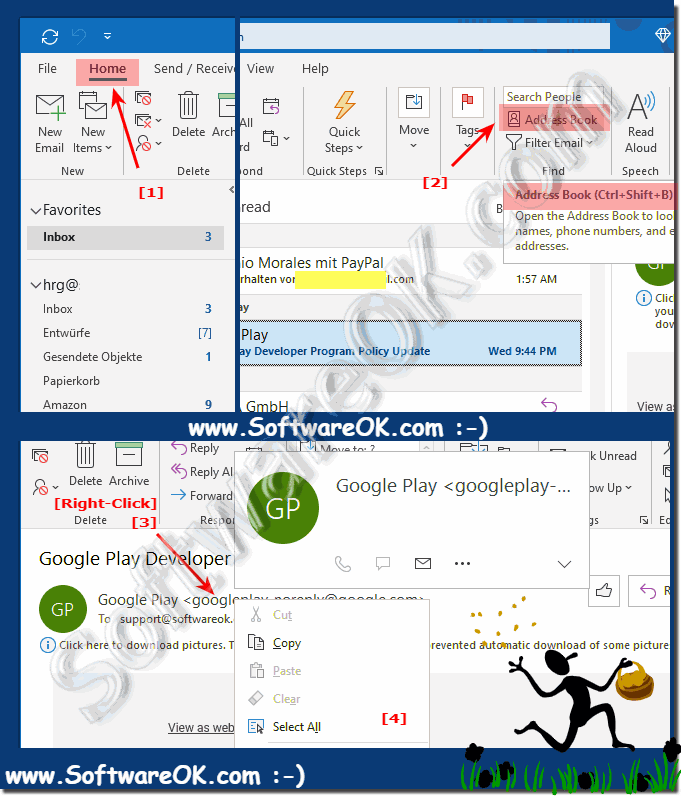 FAQ 59: Updated on: 14 May 2022 07:23