Sometimes you just want to create a text file that can be opened in any text editor, so a plain text file comes in handy!


You can create a text file on your computer with a text editor. For example with a text editor like Notepad, which is included in every Microsoft Windows but also in MAC OS and Linux.

Contents:



1.) Creating a plain text file?
1. Start MS Notepad 

2. Create the text 

3. Save the text on your hard drive or USB stick

(... see Image-1 Point 1 to 4)




(Image-1) Create a universal text file!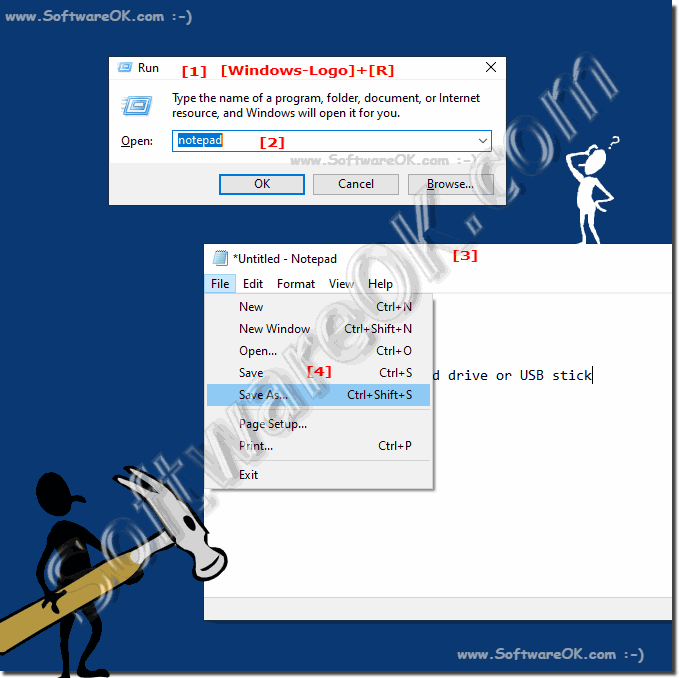 2.) Why a simple text file?
If you use a text file, we are talking about a plain text file without text formatting or images, different fonts, font sizes, etc. If you need to create a larger document with one of these features, create: ►►  a document in doc or docx format

The text file can created in the notepad included with your operating system. You can also download and install a more powerful and free text editor like Notepad++ to create, view or even edit text files. 







FAQ 76: Updated on: 18 September 2022 08:27