It is very easy to uninstall eg remove the MultiClipBoardSlots from your Windows 10/8.1 or other Windows Operating Systems!


Please uninstall via control panel and Program and Features!
Read this: How to find installed program files in windows 10 (uninstall)?



When MultiClipBoardSlots running, please close the MultiClipBoardSlots! (

... see Image-1

)

See also:

... Download MultiClipBoardSlots

By default, the MultiClipBoardSlots.ini will be created in the folder %APPDATA%/MultiClipBoardSlots

For portable use, please create or copy in MultiClipBoardSlots working directory the MultiClipBoardSlots.ini.

Or run an portable_install!

 

Program Arguments (Command Line)

-?uninstall

-?install

-?portable_install

 

Rename:

MultiClipBoardSlots.exe 

MultiClipBoardSlots_Install.exe 

MultiClipBoardSlots_Portable_Install.exe





(Image-1) Uninstall the Multi-ClipBoard-Slots!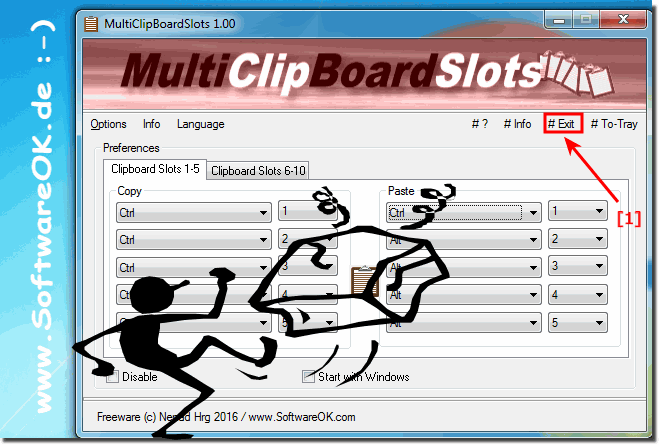 FAQ 1: Updated on: 15 April 2018 03:02