The system requirements of Windows 11 are the same as for W10 or Server 2019 in terms of memory requirements, memory consumption and storage space!


Fortunately, Windows 11 is not very memory-intensive and can also be installed on older computers. Here is a brief overview of the most important system requirements.



 
 
Windows 11 system requirements 64-bit (x64)
processor (CPU) with 2 x 1 GHz
Win 11: CPU with support for PAE, NX and SSE2
64 GB hard disk space
4 GB RAM
DirectX 12 graphics card

PS: (SSD 64-128 GB is better)
Windows 11 x64 manage over 128 GB RAM
 
Windows-11 system requirements 32-bit (x86 / x32)



Will no longer give / no W11 x32 / x86






 
 

Info: x86 = x32 = 32 bit and x64 = 64 bit

A touchscreen is also part of the Windows 11 and 11.1 system requirements, but you can also do without it 

How big is Windows 11?

With 30 gigabytes you can get by, it depends on how many other programs you have (or want) to install on the boot partition but Win 11 require  64 GB.

I would say: 64GB to 100GB to be on the safe side!

To: How big is Windows 11?

x64 ( on the DVD ~ 4.6 GB , after installation on the hard disk ~ 20GB +)





(Image-1) Tthe system requirements for Windows 11!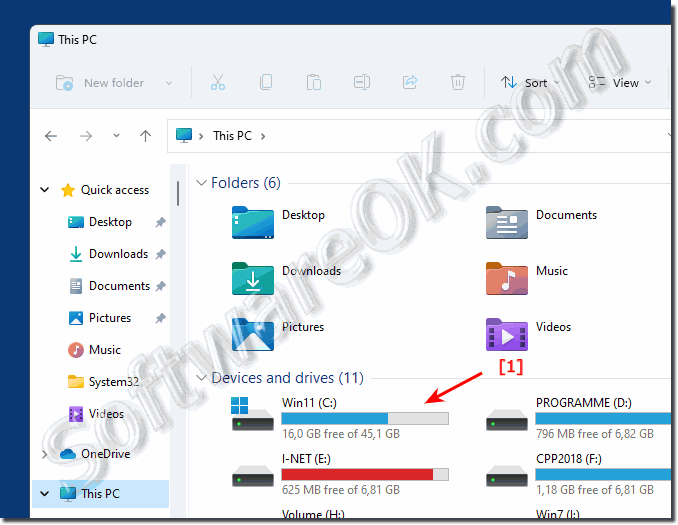 FAQ 3: Updated on: 26 August 2023 06:19