Use your own picture / photo on the lock screen or as a slide show under Windows 11 without much effort!
Use your own picture or photo on the lock screen under Windows 11!
1. Start the
Windows 11 settings
(
Windows + i
)
2. Go to
Personalization
 , scroll on the right to ►
Lock  screen
3. Now simply adjust it individually on the lock screen
4. On 
Windows spotlight
,
own picture
or
slideshow
5. Enable or disable
calendar
6. Optionally,
display the lock screen background on the login screen
(
... see Image-1 Point 1 to 6
)
(Image-1) Use own pictures or slideshow on the Windows 11 lock screen!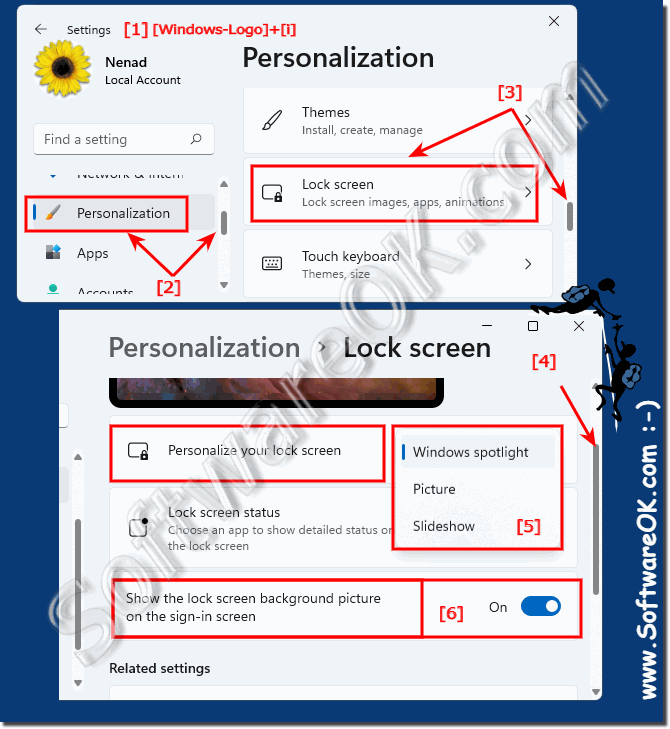 Info:
On Windows 11, the lock screen is what you always see before signing into
your account
. While it may seem unnecessary, it has some useful features even before you even get to the desktop. For example, show the current date and time, show calendar events and notifications from other apps. 

FAQ 109: Updated on: 26 August 2023 07:08