It works but Windows 11, 10, 8.1 and MS Server 2019, ... do not show the date before 1980 in MS Windows Explorer!


If you list it in the Windows command prompt or Powershell you can clearly see it 


Incorrect or no date display in Windows 11, 10, ... Explorer!


Here in the file explorer the text document no date is displayed after it has been changed with NewFileTime 

(... see Image-1 Point 1)


Correct display of the file date in PowerShell or cmd.exe


Simply list the directory in PowerShell or command prompt with the command

"dir"

and you can see the correct date of the file!  (... see Image-1 Point 2)




(Image-1) Change the time stamp of the file to before January 1st, 1980!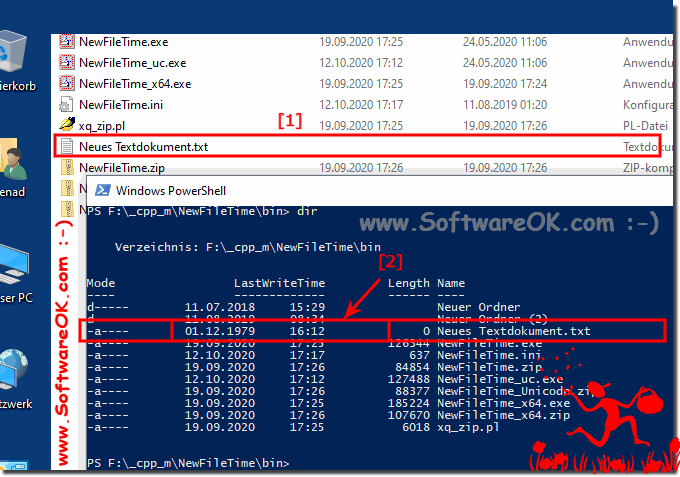 FAQ 16: Updated on: 13 August 2021 19:53