It is easy to reduce the size of the images by right-clicking (context) menu in Windows 11, 10, ... Explorer!


1. Please start as always ►► the image reduction tool for MS Windows OS    

2. Open the main menu

3. And activate the option

"Add to Explorer context menu"



4. Now you can simply right-click on the highlighted item in MS Windows Explorer Images that are to be reduced, send them directly to the image resize app / program






(Image-1) Use the MS Windows Explorer to reduce the size of the images!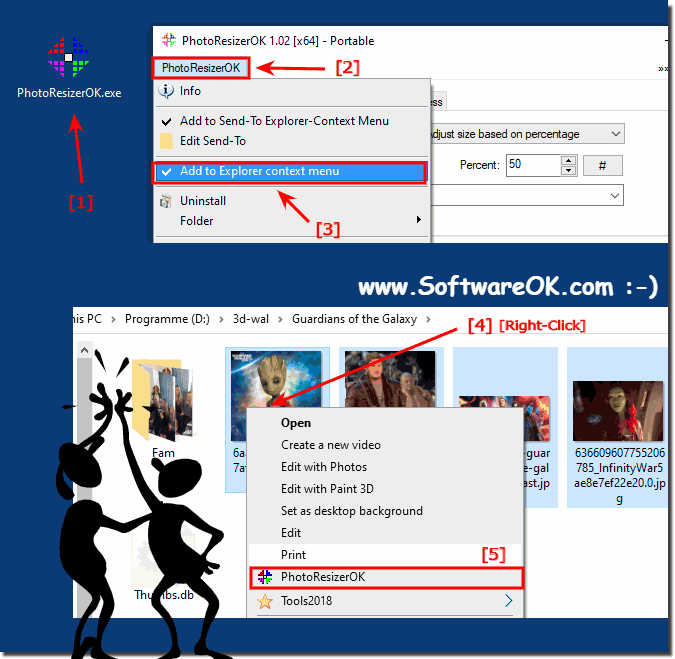 PhotoResizerOK is a very simple and easy-to-use software for resizing multiple images with a few simple clicks. With this free software, you can easily insert all your images into the program and change their dimensions as a percentage of the original dimensions, depending on the width and height. You can also change the output image format to one of JPG, BMP, and PNG formats.
Reducing Photo Size The PhotoResizerOK software also allows you to reduce the size and compression of images in a relatively desirable way. In this way, this software can also help you if you just want to reduce the size of your images without changing their dimensions.



FAQ 6: Updated on: 13 July 2021 09:35