To Current Process Overview in Process-KO, the invisible button must be pressed, at the moment it is a function which is in development!



1. State Process-KO

2. next to the donate button is a button without an icon

3. Here you can see the running processes

(... see Image-1 Point 1 and 2)

but is a function that is under development 



(Image-1) Ongoing processes overview in Process-KO!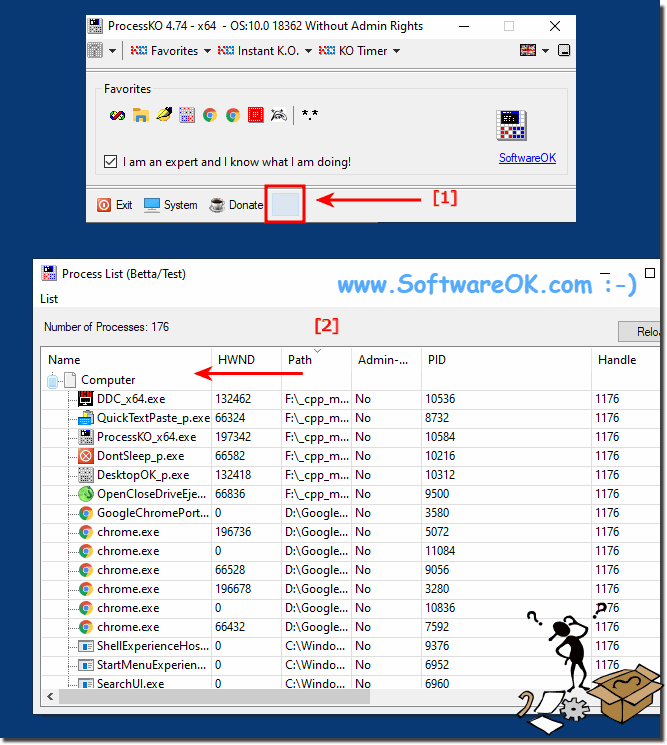 FAQ 9: Updated on: 28 August 2023 12:17